Why is the Orange County Vector Control District so gung ho to spray chemicals in Santa Ana's inner city neighborhoods when the Center for Disease Control says that:
Fortunately, most people infected with WNV will have no symptoms. About 1 in 5 people who are infected will develop a fever with other symptoms. Less than 1% of infected people develop a serious, sometimes fatal, neurologic illness.
There is ample scientific research that indicates spraying these insecticides isn't a great idea at all.  (See the links below).
But Santa Ana Councilman Sal Tinajero said in an email this week that he wants the spraying to happen.  I spoke to Mayor Miguel Pulido yesterday and he is so far the only Santa Ana Council Member who is fighting the spraying.  That is typical as the rest of the City Council is lazy and won't spend much time on this – even though my sources say they are all being inundated with calls and emails thanks to our articles.  We need to keep the pressure up!  The contact info for all of the local elected officials is at the end of this post.
By the way did you know that the Orange County Vector Control District will give you free mosquito fish for "for stocking ornamental ponds, unused or "out-of-order" swimming pools, and animal watering troughs?"  To pick up your own mosquito fish, click here.  Also, if you know of a house in your neighborhood that has a rancid backyard pool or other issues that could be contributing to the mosquito problem you can report that to the Orange County Vector Control District here.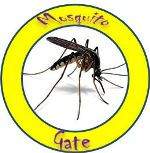 Articles on West Nile Virus and Pesticides
An Open Letter by Concerned Physicians and Scientists: Stop the Indiscriminate "Friendly Fire" Pesticide Spraying
http://www.stopwestnilesprayingnow.org/Concerned_Phys_Sci_WNV.pdf
Stop West Nile Spraying Now, Support Effective Alternatives to Adulticide Spraying
Oppose Ineffective and Unsafe Adulticiding
http://www.stopwestnilesprayingnow.org/?PesticideFacts.htm
Pesticide Exposure Linked to ADHD Risk
http://www.webmd.com/add-adhd/childhood-adhd/news/20100820/pesticide-exposure-linked-to-adhd-risk
The Safety Of Inert Components In Pesticides Questioned
http://articles.mercola.com/sites/articles/archive/2006/08/15/the-safety-of-inert-components-in-pesticides-questioned.aspx#!
West Nile Virus and Mosquito Control
http://www.stopwestnilesprayingnow.org/WNv&mosqctrl.pdf
"West Nile Virus – Does it Exist?"
http://davidcrowe.ca/SciHealthEnv/200109-WNV-Mercola.pdf
Birds Fall From The Sky In Michigan
http://survivalbackpack.us/birds-fall-sky-mich/
California Government West Nile Virus website (Latest West Nile Virus activity in California)http://www.westnile.ca.gov/
The Safe-Dose Myth
http://www.stopwestnilesprayingnow.org/SafeDoseMyth.html
Overkill: Why Pesticide Spraying for WNV May Cause More Harm than Good
http://www.meepi.org/wnv/overkillma.htm
Myths about WNV and Pesticides
http://www.stopwestnilesprayingnow.org/DavisMyths.pdf
Blowing the Whistle on West Nile
http://reliableanswers.com/med/west_nile_virus.asp
Pesticides, Not WNV, are the Leading Cause of Bird Deaths
http://reliableanswers.com/med/west_nile_virus.asp
Why Are Bats Dying
http://articles.mercola.com/sites/articles/archive/2008/05/01/why-are-bats-dying.aspx
West Nile Virus Weakening
http://articles.baltimoresun.com/2009-09-10/news/0909090102_1_west-nile-virus-immune-globulin
ABC's of toxicology; Basic Definitions
www.stopwestnilesprayingnow.org/ToxicologyABCs.pdf
Are Pesticides the Cure or the Cause for WNV
http://articles.mercola.com/sites/articles/archive/2003/06/14/pesticides-west-nile.aspx
Prevail Against Pests without Pesticides…
http://articles.mercola.com/sites/articles/archive/2009/12/26/Prevail-Against-Pests-without-Pesticides.aspx
If you are unhappy about the spraying, here is who you should contact: