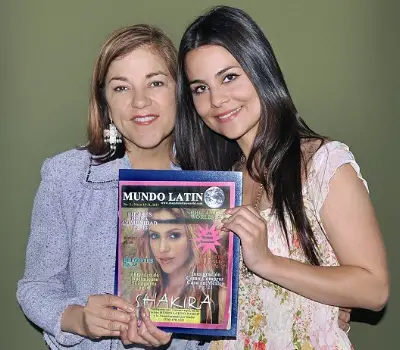 The Republican Party of Orange County's Endorsement Committee met tonight to consider a number of endorsements of local candidates running this November in the General Election.  Several Santa Ana candidates came up for endorsement – setting off quite a conversation at times.  One additional candidate, SAUSD School Board candidate Cecilia Iglesias, will be discussed by the Endorsement Committee tomorrow night.
Karina Onofre, a Republican running for the Santa Ana City Council in Ward 5, was endorsed with no debate.  She is running against lifelong Democrat Roman Reyna, an SAUSD Trustee.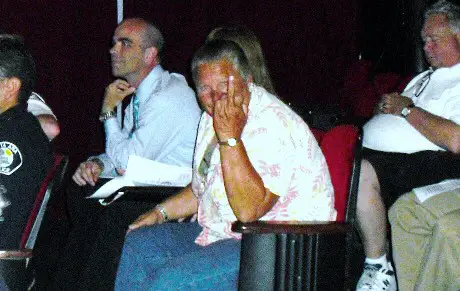 But two Republicans who serve on the OC GOP Central Committee set off quite a debate when their names came up for consideration.  Former Santa Ana Council Member Brett Franklin, a realtor, pointed to his ability to raise money and his past electoral success while his opponent, Charles Hart, a government worker at the County of Orange, suggested he was the better candidate given his involvement not only with the OC GOP but also with grassroots groups such as the California Republican Assembly.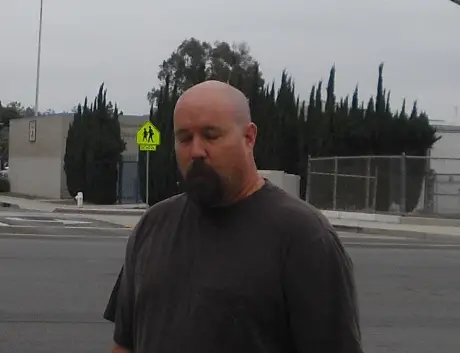 Thomas Gordon, a failed Santa Ana Mayoral candidate himself, spoke up in defense of Hart, while several elected officials weighed in on Franklin's behalf.
Franklin went out of his way to attack the leading Ward 3 candidate, Eric Alderete. He said that Alderete, a Democrat, is backed by Democratic legislators, most Santa Ana City Councilmembers, and labor unions. He also said that Alderete has only lived in Santa Ana for two years after shopping for a seat and has close ties to Democrats on the LA City Council. He said that Alderete wants to run for higher office including the Legislature and Congress. (From the OC Political Blog)
Eventually Committee Chair Mark Bucher moved to recommend a dual endorsement, according to Chris Nguyen at the OC Political Blog. The committee voted 4-2 to recommend dual endorsement, with Committee members Chandra Chell and Gordon dissenting.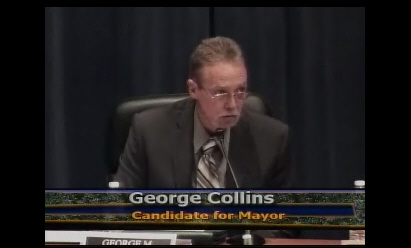 Santa Ana Mayoral candidate George Collins, a videographer who often makes strange comments on his Facebook page, was also endorsed tonight, as the sole Republican running  against the incumbent, Mayor Miguel Pulido, a moderate Democrat.
Here is one of Collins' latest Facebook comments:
"Suicide by another hybrid owner. when will the government start protecting us from the magnetic feels and fumes the batteries make. We were warned about this and no one has done anything. Just because it is green, does not mean it is safe."