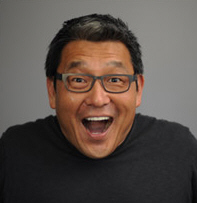 Newsong Church Pastor Dave Gibbons is going to be present at the Santa Ana First Baptist Bible Study & Potluck set for this Wednesday evening, at 6 pm.
Gibbons will be participating in a Q & A, right after the potluck, at 6:45 pm.  Gibbons is also prepared to lead a Bible Study as well.
First Baptist Church Pastor Andy Quient is recovering from a surgical procedure and will not be at this meeting.  However he conveyed that "Normally, I do not like to see anything get in the way of study, but this encounter is quite important in the life of our church. It would be good for folks to get to know him better and have an opportunity to share ideas concerning a potential merger."
Newsong Church and First Baptist Church are in the beginning stages of considering a merger.
Time:
6:00 Potluck
6:45 Q & A
7:00 more Q & A (with remaining time for study)
Place: Fireside Room
Location: 1010 West 17th St., Santa Ana.