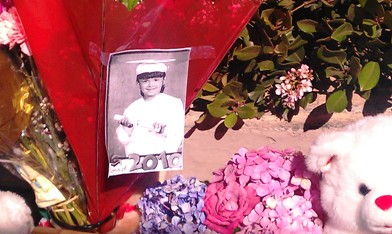 UPDATE: The mother and sister of 5 year old hit and run victim Osmara Meza remain hospitalized, in critical condition, according to KTLA News.
UPDATE: The Santa Ana Police Foundation has set up a page on our website so that donations can be taken for the family. http://www.sapdf.org/tragedy/ We are a 501(c)3 so your donations are likely tax deductible.
Police have identified a child killed in a hit-and-run collision in Santa Ana this weekend as five-year-old Osmara Meza, according to NBC News.
Meza and her mother, Eloisa Madrigal, and sister, Grecia Meza, were hit by driver Jessicah Louise Cowan of Frazier Park, who allegedly ran a red light at Spurgeon and 17th St. just as the Meza family was crossing south on 17th to go eat at Norm's, at about 11 am yesterday.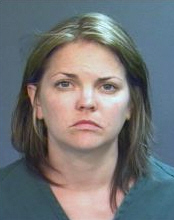 I spoke to members of the Meza family today – they are running a charity car wash at the same intersection, on Spurgeon and 17th.  They said that Cowan was drunk and that she was trying to get away from another fender-bender she was allegedly involved in, when she hit the Meza family.  The SAPD found medical marijuana in her car – the family members said it was on her dash when she was arrested.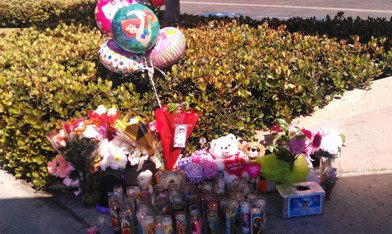 The family had no insurance and both the mother and Mesa's sister remain in the hospital.  The mother is in a coma.  The family is hoping they can raise money at today's car wash, which runs through 4 pm today, to help pay for Mesa's funeral.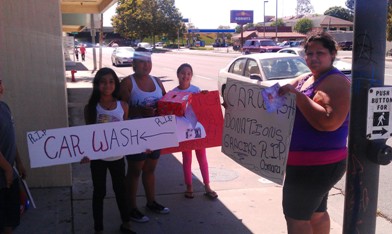 The police hailed the lady who stopped Cowan from fleeing, by blocking her path with her own car, as a hero.  Cowan surely would have gotten away were it not for the brave Good Samaritan who took it upon herself to chase down Cowan and prevent her from leaving.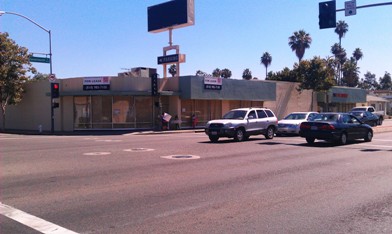 What we still don't know is why Cowan was driving through our city, allegedly drunk, at 11 am.  When she hit the Meza family their bodies were flung about 75 feet away, killing little Osmara.  Their family will never be whole again.
If you want to find out how you can help the Mesa family call Gladys Pizania at 714-878-9308.  And go get your car washed today!
View more videos at: http://nbclosangeles.com.