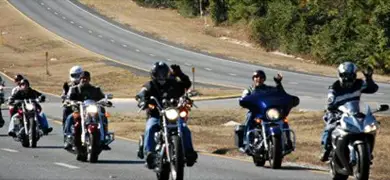 RIDE THE COAST
Are you looking for a way to give back to the community? Why not do it while enjoying a scenic 70-mile motorcycle ride? Participate in the Annual Ride the Coast charity ride to benefit the Boys & Girls Club of Santa Ana.
SATURDAY, JUNE 30, 2012 – On-Site Registration Begins At 8:30 AM.
Start Site: Santa Ana Auto Mall @  1500 Auto Mall Drive, Santa Ana, CA 92705.
End Site: Original Mikes @ 100 S. Main Street, Santa Ana, CA 92701.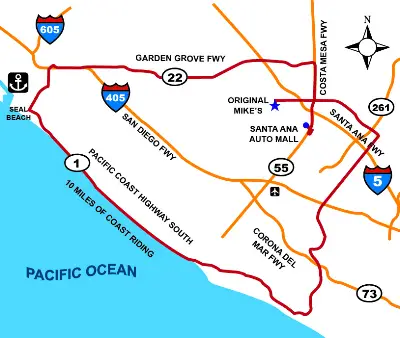 Follow Ride the Coast on Facebook and Twitter for more information on the ride and other motorcycle related events.
For more information, please contact Penelope Agosta at 714.543.5129, Boys & Girls Club of Santa Ana.