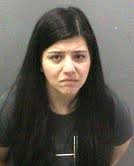 NEWS, FOR IMMEDIATE RELEASE
Contacts: Lt. Jeff Hallock, 714.904.7042, JHallock@ocsd.org; Emily Osterberg, 714.647.1840, EOsterberg@ocsd.org
Teachers Arrested Following Allegation of Sexual Relationship with Students
SAN CLEMENTE, Calif. – (January 18, 2014) – On Saturday, January 17, 2015, Orange County Sheriff's Department Special Victims Unit investigators arrested South Hills High School teacher, Melody Lippert, 38, Covina and district teacher Michelle Ghirelli, 30, Covina; following allegations they engaged in sexual relations with students who attend the school. On the evening of Friday, January 16, 2015, the West Covina Police Department contacted the Orange County Sheriff's Department after obtaining information about the inappropriate relationships and the alleged sexual relations that occurred in our jurisdiction.
In November 2014, Lippert is alleged to have met a group of male South Hills High School students at San Clemente State Beach. During the meeting at San Clemente State Beach, Lippert provided alcohol to the students and engaged in a sexual relationship with one of them. Several weeks later, Lippert orchestrated an overnight camping trip to the same location with Ghirelli and several of the same high school students. During the camping trip Lippert and Ghirelli are suspected of engaging in sexual relations with two students. The camping trip was not a school or district sponsored event.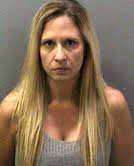 No additional information about the alleged sexual relationships or the student victims is being released.
Inquiries related to Lippert and/or Ghirelli's employment at South Hills High School should be directed to the Covina-Valley Unified School District at (626) 974-7000 ext. 2082.
Lippert was arrested for Conspiracy and Contributing to the Delinquency of a Minor and being held on $20K bail. Ghirelli was arrested for Oral Copulation and Unlawful Sex with a Minor and being held on $50K bail. Lippert and Ghirelli were booked into Orange County Jail and scheduled to be arraigned on Wednesday, January 21, 2015.
Anyone with additional information is asked to call the Orange County Sheriff's Department at (714) 647-7000 or (714) 647-7418. Anonymous tips may also be submitted to Orange County Crime Stoppers at 855-TIP-OCCS (855-847-6227) or at occrimestoppers.org.
# # #