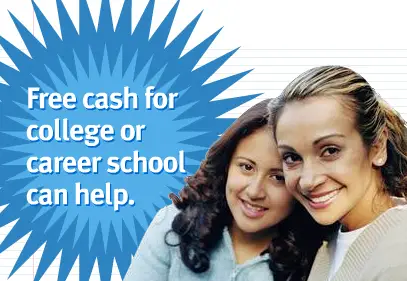 SENATOR LOU CORREA ORGANIZES CASH FOR COLLEGE WORKSHOPS FOR COLLEGE-BOUND HIGH SCHOOL STUDENTS
Monday, January 09, 2012
(SANTA ANA, CA) – State Senator Lou Correa is working with Cash for College, the California Student Aid Commission, and other local organizations to provide four different "Cash for College" workshops for high school seniors in Orange County in January and February. These workshops help high school seniors fill out financial aid applications for college, including the Cal Grant and FASFA forms.
The four workshops will be held on January 26th at Anaheim High School (811 W. Lincoln Ave., Anaheim), February 2nd at Santa Ana High School (520 W. Walnut St., Santa Ana), February 9th at Bolsa Grande High School (9401 Westminster Ave., Garden Grove), and February 16th at Garden Grove High School (11271 Stanford Ave., Garden Grove). All of the workshops are provided for free and will be held from 6:00 – 8:00 pm. 
Senator Correa, a past recipient of the Cal Grant, supports the program and has organized several events to assist students and their families when applying for a Cal Grant. Cal Grants are issued to high school seniors who meet income qualifications and have a minimum GPA of 2.0. These grants do not need to be repaid and may be used for tuition, fees, books and additional costs at eligible public or private two-year and four-year colleges and universities. Cal Grants can issue up to $12,192 to eligible students.
"Cal Grants offer students the financial means to pay for college, community college, or trade school in California. I invite students and their parents to take part in one of these workshops and apply for these different grants," said Senator Lou Correa.
The Cash for College workshop series is designed for students that are planning on attending a higher education institution or technical school during the 2012-2013 academic year. In each workshop, students will learn about the various types of financial aid available and complete the Free Application for Federal Student Aid (FAFSA) and Cal Grant Verification Forms. All students who attend a Cash for College workshop, complete a workshop exit survey, and turn in their FAFSA by the March 2nd deadline, will be entered to win a $1,000 scholarship.
In order to fill out the FAFSA, students and their parents will need to bring the following documents:
1) Student's Social Security Card and driver's license (or government issued ID)
2) Parent or guardian's Social Security Card
3) If not a U.S. citizen, bring alien registration cards
4) Parent's Federal Income Tax return or current W-2 forms
5) Records of untaxed income such as TANF, veteran's benefits, Social Security benefits
6) Student's W-2 forms, pay records or records of income earned
7) Bank account records or bank statements
8) Records of stocks, bonds, or investments
9) Business records
10) If you know the colleges you are interested in attending, please bring a list
For more information about Cash for College or to sign up for a workshop near you, please contact Senator Correa's District Office at (714) 558-4400.
Senator Correa proudly represents the cities of Anaheim, Buena Park, Fullerton, Garden Grove, Santa Ana, Stanton, and Westminster.
For more information about Cash for College or to sign up for a workshop near you, please contact Senator Correa's District Office at (714) 558-4400.