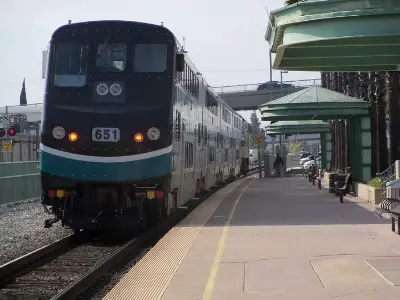 City of Santa Ana, Downtown Orange County
Community: SOUTHERN CALIFORNIA REGIONAL RAIL AUTHORITY NOTICE OF PUBLIC WORKSHOPS/ NOTICE OF POTENTIAL FARE INCREASES/ SERVICE DELIVERY POLICY
SANTA ANA, CA (May 16,2012) – Southern California Regional Rail Authority (SCRRA) will convene public workshops across its five‐county service area on May 21st, 22nd, 23rd, 24th and 29th regarding a potential fare increase to close a $13 million funding gap in the Fiscal Year 12‐13 budget and a new service delivery policy. The funding gap is caused by increased operations costs due to a 78% percent increase in the cost of fuel over the past two years and a nationwide labor settlement increasing the cost of major operations contracts.
Information at all of the public workshops will be the same. The meetings will be an open house format with a 20‐minute formal presentation starting at 6 PM. These meetings are designed to provide a one‐on‐one dialogue with the Metrolink team members. This is a learning environment in which community members may engage at their own pace and in what interests them most. Additional information will be available for viewing on boards staffed by team members. Metrolink will also conduct a public hearing on May 30, 2012 at 10 a.m. to give members of the public an opportunity to provide feedback to the Metrolink Board of Directors.
Please join us at workshop near you.  Monday, May 21, 6 pm to 8 pm, Santa Ana Train Station, 5th Floor, 1000 E. Santa Ana Bl.
####