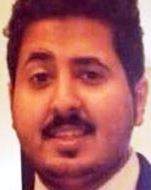 Santa Ana Police Department
Advisory: Victim of January 19th 2015, shooting dies from his injuries, Homicide Detectives investigating the case
Victim: Mansour Alhazawbar (21) Irvine
Location: 500 S Maxine, Santa Ana
Summary: On 1/19/15, at 12:10 AM, Mansour Alhazawbar a 21 year old male called the Santa Ana Police Department from his cell phone stating he had been shot. He was located by officers in the 500 block of South Maxine sitting in the driver seat of his vehicle. He had sustained a single gunshot wound to the upper torso. The victim was treated at the scene by the OCFA Paramedics and transported to UCI Medical Center for treatment.
On 1/31/2015, the Orange County Coroner's Office contacted the Santa Ana Police Department to advise that victim Mansour Alhazawbar had died from his injuries at the Los Amigos National Rehabilitation Center, Downey, on 1/31/15 at 11:37 AM.
Homicide Detectives are handling this investigation. At this point in the investigation, they believe the victim was in his parked vehicle in the 500 block of South Maxine where he was visiting a friend.
Detectives believe as the victim sat in the driver's seat of his vehicle, the suspect confronted him demanding all of his property at gunpoint. When victim Alhazawbar told the suspect he had no property to give, the suspect shot the victim one time and fled the crime scene on foot. At this time the suspect is described as a male Hispanic with a shaved head, NFI
Detectives are requesting anyone with information about this case contact them at 714-245-8390 or Orange County Crime Stoppers at 1-855-TIP-OCCS
###
Editor's Note: The victim was shot in Santa Ana's Ward 6, which is represented by Council Member Sal Tinajero.