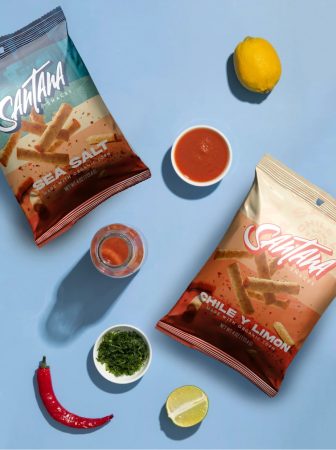 In the heart of Santa Ana, a new culinary chapter is unfolding with the rise of Santana Snacks, a local startup that's bringing a healthy twist to traditional LatinX snacks. Founded by Santa Ana native Victor Macias, Santana Snacks is a testament to the vibrant culture and community spirit of our city.
Victor grew up in Santa Ana, immersed in its rich Mexican and Chicano heritage. His journey from a local boy to an entrepreneur is a story of passion, heritage, and health. Struggling to find healthy alternatives for the antojitos he loved, Victor envisioned Santana Snacks — a brand that would offer organic, all-natural tortilla chips inspired by authentic LatinX flavors.
These aren't just snacks; they're a celebration of our community's culinary traditions, made with organic ingredients and mucho amor. The initial offerings, Sea Salt and Chile Limón, are just the start, with more sabores to tantalize your taste buds on the horizon.
The impact of Santana Snacks extends beyond tantalizing our palates. It's about nurturing a healthier community, supporting local causes, and preserving our rich cultural heritage. Their ongoing Kickstarter campaign isn't just about funding a product; it's about investing in Santa Ana's future, encouraging healthier lifestyles, and embracing our collective identity.
We invite you to be a part of this exciting journey. Support Santana Snacks on Kickstarter, taste the flavors of Santa Ana, and join a movement that's as much about health and wellness as it is about community pride and cultural celebration.
With Santana Snacks, every bite is a reminder of where we come from and what we can achieve together. Let's rally around this local initiative and show the world the strength and flavor of Santa Ana!
Support Santana Snacks on Kickstarter
–
Kickstarter URL: https://www.kickstarter.com/projects/victormacias/organic-tortilla-chips-inspired-by-authentic-latinx-flavors