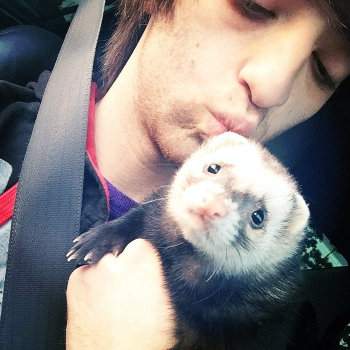 Santa Ana Police Department police officers arrested Santa Ana resident Sebastian Alexander Swisher (23) today and charged him with CCR 671K (Importation and transportation of live restricted animals).  He was reportedly buying the Ferrets in the State of Nevada and transporting them to California where it is illegal, according to an SAPD press release.
Swisher was raising the ferrets and then selling them for up to $400 on Craigslist, according to Santa Ana Animal Services supervisor Sondra Berg, as reported by the O.C. Register.  If he didn't report that income then Swisher might be guilty of tax evasion too.
Santa Ana Police Department Animal Control Officers received information that the suspect was in possession of illegal Ferrets.
He really did not hide his hobby as there are many pictures of Swisher on his Instagram page.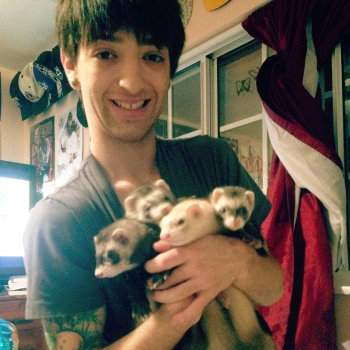 The SAPD contacted Swisher (DOB 11/12/1991), who also goes by the name Sebastian Alexander-Bly Swisher on his Facebook page, at his residence, at the 3200 block of S. Center, in Santa Ana, and he was arrested & cited/released at his residence.  Sixteen ferrets were also seized from Swisher's home and taken to OC Animal Care in Orange.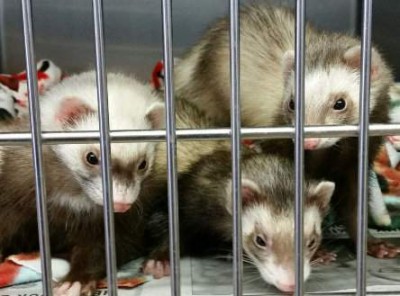 Swisher's online resume states that he works in sales for Ebay/Amazon and that he previously worked at a Chipotle in Tustin, at Hot Topic locations in Orange and in Santa Ana and he was involved in youth ministry at the Crystal Cathedral from  2006-2009.
Swisher is working on a Public Relations degree at CSUF and he has an AA degree in Communications from Santiago Canyon College in Orange.  He is also an avid blogger.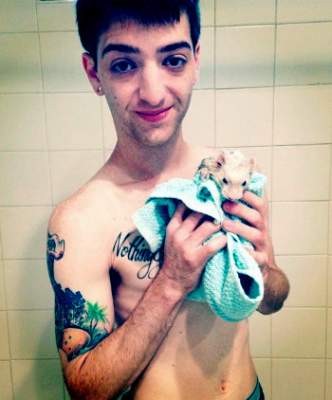 Swisher's resume states that while he was working at the Crystal Cathedral he took care of children including some with special needs, maintained classrooms, acted as a teacher and dealt with families. He also set up youth groups.