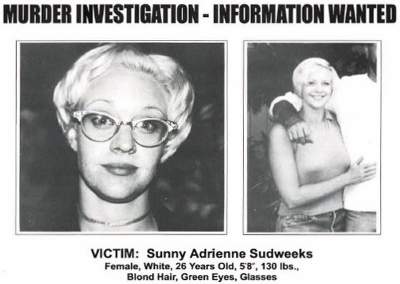 CMPD HAS IDENTIFIED HOMICIDE SUSPECT IN 1997 COLD CASE RAPE-MURDER OF 26-YEAR-OLD FEMALE VICTIM
 
Case will be submitted to the Orange County District Attorney
COSTA MESA, Calif. – The Costa Mesa Police Department (CMPD) has identified the suspect in the 1997 cold case rape-murder of 26-year-old Sunny Adrienne Sudweeks. The identity of the suspect has been unknown until recently and after extensive follow-up investigation and exhausting all avenues to capture the suspect, CMPD hopes to bring the suspect to justice by making his identity known. Felipe Vianney Hernandez Tellez, 43, has been identified as the homicide suspect who raped and murdered Sudweeks in 1997.
CMPD was assisted in this investigation by the Orange County Cold Case Task Force, the Orange County Crime Lab, the Orange County District Attorney's (OCDA) TracKRS Unit, U.S. Marshals Service, Santa Ana ICE Enforcement and Removal Operations Unit, Santa Ana School Police, and the California Department of Justice.
"While we can never make up for the loss associated with this heinous and vile crime, my hope is that we can provide some sense of closure and make life a little easier for the Sudweeks family," said Chief of Police Robert N. Sharpnack. "My staff worked hard to get to this point but we will not stop until this despicable individual is behind bars."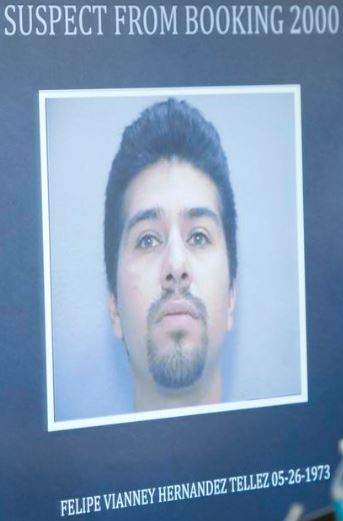 Felipe Vianney Hernandez Tellez
At the time of the murder, Hernandez, then 23 years old, was living in Santa Ana but had previously lived in Costa Mesa from approximately 1991 to 1993.
Two years prior to the murder, Hernandez was arrested on Dec. 4, 1995, by Newport Beach Police Department and his fingerprints were collected. He was subsequently charged and convicted of second-degree burglary.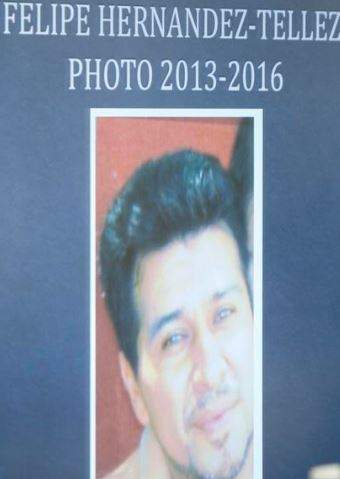 He was also arrested on May 20, 2000, by the Santa Ana Police Department and subsequently charged and convicted for domestic violence. His fingerprints were placed in the fingerprint database in 2000.
In 2006, Hernandez fled the United States, and returned to Mexico. It is believed that he currently lives somewhere in the state of Oaxaca with his new family to include his wife and three children. He is possibly living near the resort town of Puerto Escondido. He previously worked as a painter and currently delivers rotisserie chickens to customers. Hernandez frequents his mother's home in Huitzuco, Guerrero.