Adan Rodriguez Leon, a 34-year old Santa Ana man who is on trial for shooting his sister's boyfriend to death during an argument is finally getting to tell his side of the story, as his defense attorney is arguing that he acted in self-defense, according to the O.C. Register.
Leon is facing a felony murder charge for killing 39-year old Paul Guzman, 39, in 2015.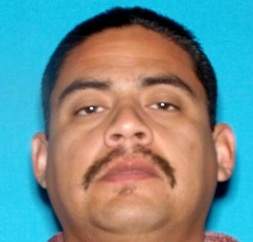 Leon is not challenging the charge that he shot and killed Guzman, who allegedly broke into the home of Leon's parents in order to steal Leon's tools.
As it turns out Leon, his younger sister and Guzman all grew up on the same street, on West Chestnut Ave., where the shooting eventually occurred. Unfortunately the relationship that developed between Guzman and Leon's sister was soured by use of methamphetamine and domestic violence – as attested to by both the prosecution and the defense.
Leon's parents had eventually barred his sister and Guzman from being at their home. However when the parents took a trip to Mexico, the couple broke into the home and spent a weekend doing drugs and having sex.
Leon learned that Guzman and his sister had stolen his tools on the morning of the argument that led to Guzman's death. Leon apparently showed up at the house and caught his sister and Guzman.
Leon spoke to his sister then went outside to talk with Guzman. That talk led to an argument. Guzman apparently put down a beer he had been drinking then turned around to face Leon. It was at that point that Leon pulled out his revolver and shot Guzman four times, according to the prosecutor, Deputy O.C. District Attorney Keith Burke.
The prosecutor argued that Guzman was not in a fighting stance and that his hands were in fact at his side. He was unarmed and according to the prosecutor Guzman was not moving towards Leon.
The defense attorney, O.C. Deputy Public Defender Jacob DeGrave, explained that Leon was carrying a gun because he knew that Guzman, who was taller than him by a foot, was known to be violent and he at times was known to carry a knife. Guzman had threatened to kill Leon and Leon believed his life was in danger when Guzman put down his beer.
DeGrave stated that it all happened so fast – and Leon shot Guzman in self-defense and as such is not guilty of murder.
Unfortunately for Leon he chose to flee from the scene, first on foot then he got a ride back to his apartment. He then drove in his car to Mexico.
Alas for Leon the Mexican authorities found him and he was interviewed by detectives. At the time he denied knowing anything about the shooting.
Leon is facing up to life in prison if he is convicted of first-degree murder with a sentencing enhancement for use of a firearm.