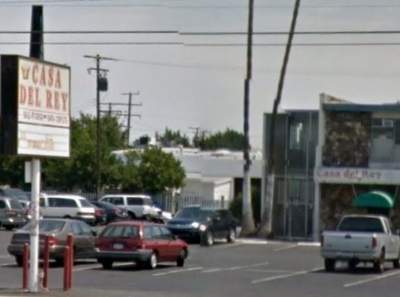 An unidentified man was shot once in his torso after he reportedly got into a fist fight with two other men, just past midnight this morning, outside of the Casa Del Rey, a bar located at the 200 block of West Warner Avenue, according to the O.C. Register.
As is often the case in these shootings both the victim and the shooter had fled from the scene before SAPD police officers had arrived. However a short time later the Irvine police notified the SAPD that a shooting victim had driven himself to their city, according to SAPD Case Number 17-02759.
Police officers found the victim by his vehicle near Main Street and Sky Park Circle S. He was taken to a local hospital for treatment of injuries deemed non-life-threatening.
The police do not know what started the argument that led to the shooting. If you have information about this attack you may report it anonymously to the O.C. Crime Stoppers at 855-847-6227.
This shooting happened in Santa Ana's Ward 1, which is represented by Councilman Vince Sarmiento, whose family, coincidentally, owns and manages several seedy bars in town.