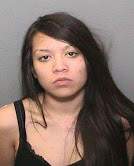 NEWS, FOR IMMEDIATE RELEASE
Contacts: Lt. Jeff Hallock, 714.904.7042, JHallock@ocsd.org; Emily Osterberg, 714.647.1840, EOsterberg@ocsd.org
Suspects Arrested in Fraud and Identity Theft Ring
SANTA ANA, Calif. – (August 14, 2015) – On Thursday, August 13, 2015, Orange County Sheriff's Department investigators arrested Nhan Hoang Pham, 29, Fountain Valley; Lam Thanh Bui, 30, Garden Grove; Chieu Bach Nguyen, 29, Santa Ana; Duynam MinhHoang Dao, 23, Fountain Valley; and Keeta Thilauan, 25, Santa Ana; in connection with several burglaries and thefts that have occurred over the last several months.
On the morning of August 13, 2015, with the assistance of the Sheriff's Department SWAT Team and Orange County Probation Officers, Sheriff's investigators executed a search warrant at a location in Santa Ana, as well as three probation/parole searches in the cities of Santa Ana and Westminster. The search warrant service and probation/parole searches were the result of an ongoing investigation into several thefts and burglaries that occurred throughout Sheriff's Department jurisdiction in North Orange County.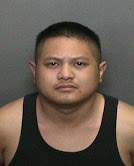 During the searches, four semi-automatic handguns, approximately ½ pound of methamphetamine, 8 Las Vegas style video poker machines, a box of Target gift cards and several thousand dollars were recovered. In addition, investigators found fraudulently obtained credit and access cards, card readers, identity theft profiles, credit card blanks, multiple computers, card readers, data storage devices and several cell phones related to the investigation.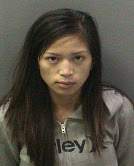 Investigators believe the suspects are involved in an extensive identity theft ring operating throughout the state of California and the potential numbers of additional victims may reach into the hundreds. The investigation is ongoing as investigators continue to review evidence and attempt to identify additional victims through financial information recovered during the searches.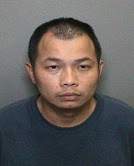 Pham, Bui, Nguyen, Dao and Thilauan were arrested on charges that include burglary, possession of methamphetamine for sales, felon in possession of a firearm, theft, identity theft, forgery, possession of stolen property, conspiracy and illegal gaming. Each of the suspects were booked into Orange County Jail and are being held on $20-50K bail. The suspects are scheduled to appear in court on Monday, August 17, 2015.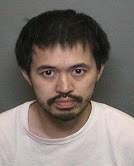 Anyone with additional information is asked to call Orange County Sheriff's Department at (714) 647-7000. Anonymous tips may also be submitted to Orange County Crime Stoppers at 855-TIP-OCCS (855-847-6227) or at occrimestoppers.org.
# # #