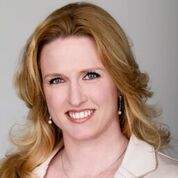 DISCOVERY CUBE APPOINTS NONPROFIT LEADER BRIE GRISET SMITH AS VICE PRESIDENT OF DEVELOPMENT
The Former Orange County United Way Executive Joins the Discovery Science Foundation to help young minds discover a life-long love of science
SANTA ANA, Calif., Aug. 13, 2015 – As part of its year-long expansion in Los Angeles and Orange counties, Discovery Cube today named Brie Griset Smith as its new vice president of development after an exhaustive search. She will share responsibility with the executive team to expand Discovery Cube's reputation as the most comprehensive destination for science-based learning and hands-on discovery in the country.
"We're excited to work with Brie, as she understands that our work to prepare the next generation of teachers, students and life-long learners is vital," said Joe Adams, CEO of the Discovery Science Foundation. "She is known throughout the philanthropic community as an enthusiastic doer who leads by example, provides positive encouragement to her colleagues and possesses the rare ability to connect genuinely with people."
Smith joins Discovery Cube after serving in a similar capacity at United Way, where she raised more than a $100 million in the Orange and Los Angeles county markets. She accomplished this feat by sharing her passion for the nonprofit's mission with some of the most influential Orange County-based companies and persuading them of their power to strengthen the local community.
Smith's contributions will include creating a balanced funding mix of donor sources and solicitation programs to promote the Cube's core initiatives of fostering STEM (science, technology, engineering and math) proficiency, early learning, healthy living and environmental stewardship. In addition, she is expected to expand the Cube's robust major gifts, planned gifts and grants program by working with companies and foundations that share the nonprofit's mission to inspire and educate young minds.
"I'm thrilled to join Discovery Cube and work to inspire area youth to become tomorrow's leaders of innovation," Smith said. "With the community's generous support of hands-on science exploration, we'll be able to impact the lives of nearly a million people who visit our campuses this year and participate in classroom education. I'm eager to work with business, academic, government and community leaders to help create a lasting culture that embraces the wonders of science."
In this goal, Smith carries on her family's legacy. Her great-grandfather arrived in Orange County more than 130 years ago. This farmer and rental property owner practiced "service in action." Instead of evicting tenants who couldn't pay their rents, he brought them baskets of fresh vegetables, meeting their challenge with nourishing gifts of trust. Smith's grandfather, Lorin Griset, served as the mayor of Santa Ana in the late 1960s and united the city divided by racial tension. Following in his footsteps, Smith's uncle Dan Griset became the mayor of Santa Ana in the '80s and promoted education as the engine for advancement.
"I know her mark upon Discovery Cube will be woven into the successful Griset history," Adams said.
Smith will report to Adams and be supported by the development team in place already.
About Discovery Science Foundation
The Discovery Science Foundation serves as the program-development, marketing and fundraising arm for hands-on science learning museums in Orange County and Los Angeles. Established in 1989, the original nonprofit Taco Bell Discovery Science Center in Santa Ana, now renamed Discovery Cube Orange County, presented by Taco Bell, continues to inspire and educate millions of young minds through engaging science based programs and exhibits. In 2012, the Center was named one of the 10 "Most Trusted Brands" in Orange County and in 2013 was awarded the National Medal of Service from the Institute of Museum and Library Services.
In November 2014, Discovery Cube Los Angeles, a second nonprofit museum offering an exhibit and program mix unique to Los Angeles, opened in the Hansen Dam Recreational Area of the San Fernando Valley. For more information, call (866) 552-CUBE (2823) or visit discoverycube.org. Follow the Orange County and Los Angeles campus on Twitter (@DiscoveryCubeOC and @DiscoveryCubeLA).
###