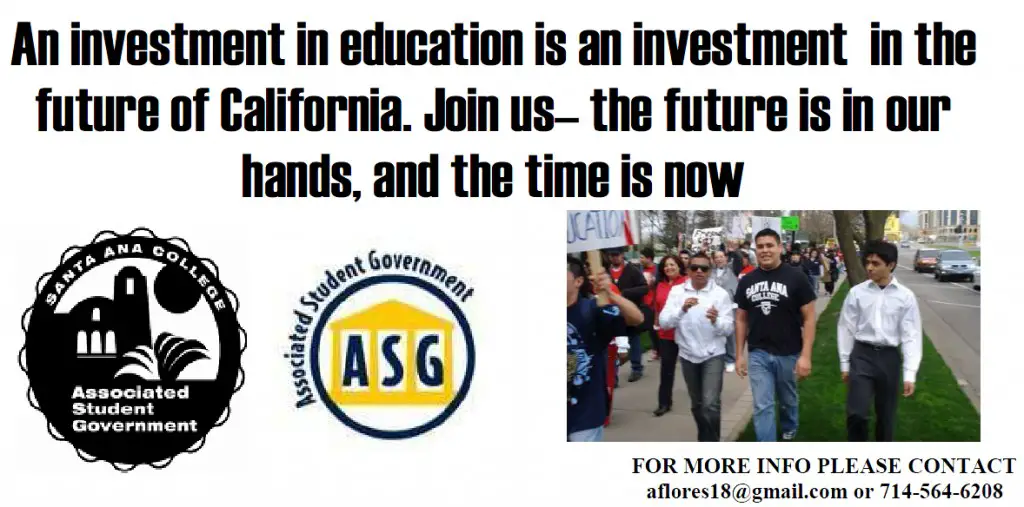 Board of Trustees Meeting (Rally 3P.M.– Board Meeting 4:30 P.M.)
The Santa Ana College Associated Student Government calls on all faculty, staff, and students to speak out against the cuts and layoffs. We urge all those who have lost their jobs or had their hours cut to come and speak out. All students who have lost classes should attend. Make this the most massive protest yet against the unnecessary cuts.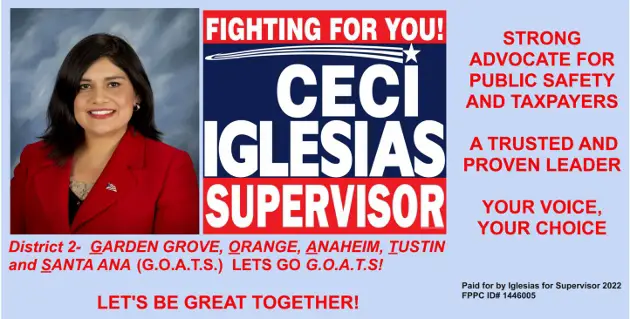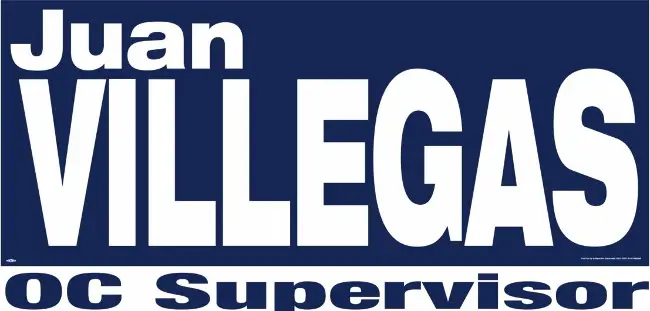 WHEN: Monday, March 22, 2010
WHERE: Santa Ana College fountain
WHO: Calling all California Community College (CCC), California State University (CSU), and University of California (UC) students, system partners, and educational supporters!
WHY: With over 3.5 million students in our three segments of public higher education it is time to act!  Skyrocketing fees, fewer class offerings, and devastating cuts to crucial student services are creating insurmountable barriers to student success.  We need to invest in higher education NOW or else there will be no future!
MARCH TO RESCUE EDUCATION:
An investment in education is an investment in the future of California.
Join us – the future is in your hands, and the time is now!
Click here to see the Rally flier.
Alex Flores*
President,
Associated Students
of Santa Ana College
* For Identification purposes only
Cell 714-227-8616
Office 714-564-6208