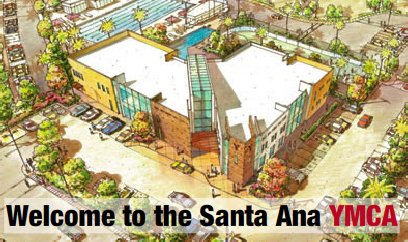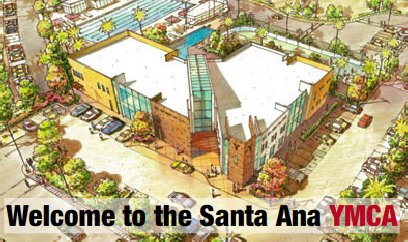 The YMCA of Orange County, Santa Ana unified School District and the Santa Ana YMCA Board Members will be hosting the ground breaking event to celebrate the start of construction for the Segerstrom High School Aquatic Center and the First Phase of development for the Santa Ana YMCA, today, March 16, from 5pm to 8 pm, at 2100 W. Alton St., in Santa Ana.  Click here for directions and a map.
The Santa Ana YMCA received an $8 million grant from the Children and Families Commission of Orange County.  Click here to read about that.  View current Santa Ana YMCA programs at this link.
A special joint use agreement has been adopted by the YMCA of Orange County and the SAUSD.  Click here to read it.  The SAUSD School Board is going to be discussing it on Wednesday evening, March 17.  Click here to read their meeting agenda.
For more information, please contact Yolanda Origel at 714-508-7624.
Santa Ana resident George Collins is worried about he joint use agreement between the Santa Ana YMCA and the Santa Ana Unified School District.  His concern is that registered sex offenders in the area may use the YMCA facilities in order to gain access to schoolchildren.
We recently found that there are over two hundred registered sex offenders living in Santa Ana.
The Santa Ana YMCA's board is a who's who of local elected officials, power brokers and city commissioners. You can view the board at
this link
.