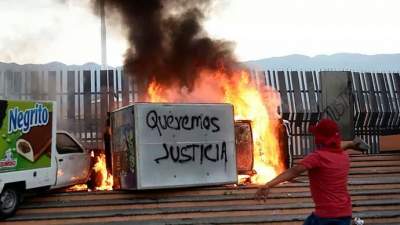 A group of local students led by Emmanuel Gonzalez, a Beckman High School student, has organized a protest in Santa Ana against the murder of 43 students who went missing Sept. 26 after a confrontation with police in Iguala, 80 miles southwest of Mexico City.
There are allegations that the Mayor of Iguala and his wife conspired with the police and drug gangs to kill the 43 students who had come to town to collect money and had commandeered buses.
The protest in Santa Ana is scheduled for 4 p.m. Nov. 20. Protesters will meet at Cabrillo Park, 1820 E. Fruit St., and march to the Mexican Consulate at 2100 E. 4th St.