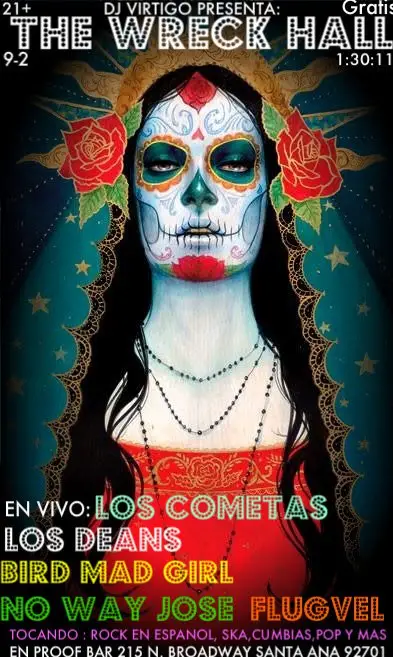 Have you been waiting for a Wreck Hall en Español?  Wait no longer!  Proof Bar is hosting such an event on Sunday, January 30, from 9:00pm – January 31 at 2:00am.  Proof is located at 215 N. Broadway, in the Santora Building, in Santa Ana.
EN VIVO: APARATO………………….9pm
NO WAY JOSE……………..11pm
LOS COMETAS……………..12
BIRD MAD GIRL…………….10pm
FLUGVEL…………………….7pm
LOS DEANS………………….8pm
21+
GRATIS
6pm ha 2am
Djs' Virtigo Y OSCAR
Complimentary Mexi Candy & Corn w all the fixins ( Chile, Sal,Limon,Queso)
::::::::::::::THERE WILL ALSO BE A PINATA ( EL LLORON) ::::::::::::
Click here to RSVP on Facebook.