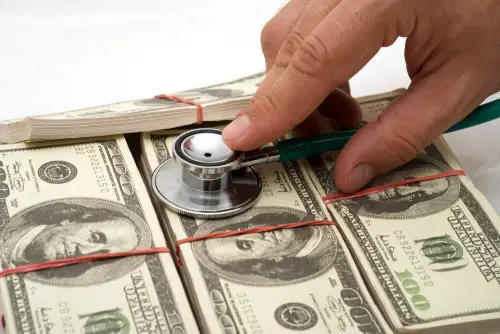 Santa Ana teachers got bad news this week in the form of an email from Susan Mercer, the President of the Santa Ana Educators' Association.  Here is what she had to say:
For the past six years, the cost of benefits has experienced double-digit yearly increases. When the State has a COLA, some or all of the COLA is used to "pay" for the increases in benefits. Unfortunately during the past three years we have had negative COLAs. This means that the District instead of getting more money is getting less; therefore the District does not have new revenue to "pay" for the increase in benefits costs.

SAEA will host two Benefit Forums to discuss the cost of benefits and its impact on SAEA members. Please join us to learn more about benefits, costs and how the Bargaining Team is working to maintain the integrity of the plan during these difficult economic times.

Thursday, February 3, 2011 from 3:30 to 4:30 at Century or Tuesday, February 8, 2011 from 3:30 to 4:30 at Segerstrom.
A friend of mine called me on Friday to report that his employer is raising his health insurance cost by 30%, which is what I am hearing from many folks in the private sector.
The SAEA typically endorses incumbents during School Board elections – they did so last year and in the previous election too.  Let's see if that pays off now that the teachers are looking at another benefits cost increase.
Governor Jerry Brown appears to be looking to sustain spending on education, by seeking to get rid of redevelopment and free enterprise zones and by keeping in place current tax hikes.  He will be counting on teachers to help support his tax measure, which will be coming to us in an upcoming Special Election.