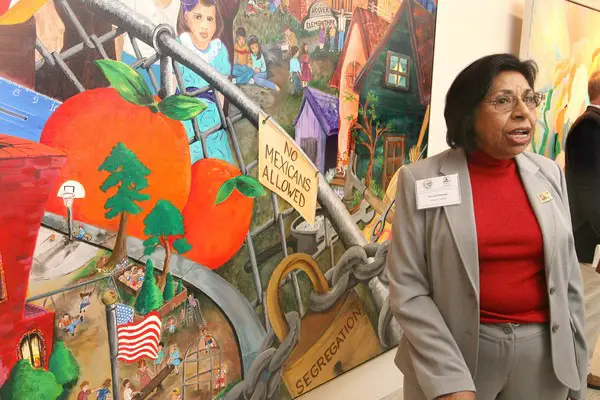 Picture courtesy of the L.A. Times
Santa Ana is known for its art – but did you know that our new Court of Appeals building features murals and paintings representing historic Orange County legal cases?
The new 4th District Court of Appeal building in Santa Ana features "a mural depicting Westminster vs. Mendez, the 1947 ruling originating in Orange County that put an end to segregated schools for Mexican children. It was painted by students from Otto A. Fischer School, which serves residents of juvenile hall," according to the L.A. Times.
The art work was spearheaded by appellate Justice Eileen Moore, who was assigned the task of finding artwork – but given no budget.
Donated artwork did not work due to conflicts of interest, and an art contest produced only three submissions.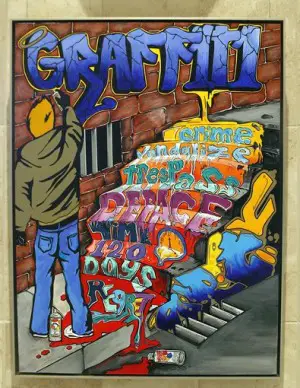 Picture courtesy of the L.A. Times
"Then Moore approached the Orange County Department of Education. Working together, she and education officials developed a program that would have students create art based on issues raised and resolved in Orange County courts over the years," according to the L.A. Times.
Kudos to Justice Moore and to all the students and the administrators at the O.C. Department of Education for their contributions to the art scene in Santa Ana.