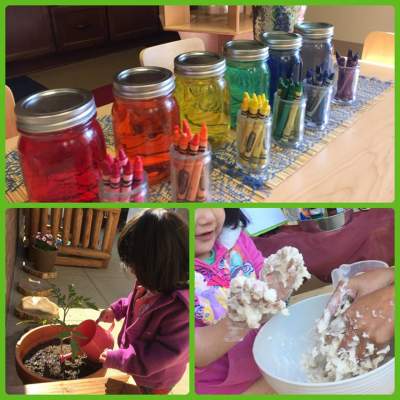 You can find all sorts of bars and restaurants in Downtown Santa Ana but what about child care centers? Well now you can find that too as the Guarded Hearts Child Care Center has opened in DTSA. They are located right next door to MAZ Cafe Con Leche in the Triada development, at 612 North Lacy St., in Santa Ana.
The Guarded Hears Child Care Center is currently enrolling 2-5 year olds. Space is limited so call them today at (714) 836-5925. Ask about their special offer for Santa Ana residents and government employees.

Guarded Hearts is passionate about early education and the development of young minds. They are a boutique, relationship-focused center that will serve a maximum of only 18 children.
Their mission is to provide a challenging and nurturing curriculum that is inspired by the Reggio Emilia philosophy, emphasizing the Constructivist Approach and nature-based learning.
Tthey take pride in being much more than a "Day Care Center." Guarded Hearts will be a second home for children where their hearts and minds will develop and grow to their greatest potential.
Click here to check out their Facebook page.