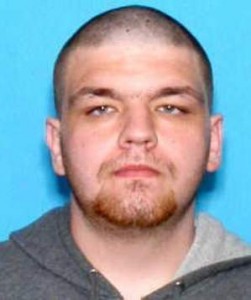 A Southern California Grand Jury has indicted Nicholas Glenn Wilcox, who resides in Michigan, for allegedly threatening a 16-year-old Santa Ana boy and demanding the teen take pornographic photos and videos of himself, court filings show, according to the O.C. Register.
Michigan law enforcement authorities list the 5-foot-9 inch and 250-pound Wilcox–who used monikers that include "rapegod666," "Kypkilla12," "that1kid014," "Flame" and "Heretik"–as a sex offender with a 2009 felony conviction for possession of "child sexually abusive material," according to the OC Weekly.
Here are additional details about this case, courtesy of the OC Weekly:
The victim told an agent the defendant contacted him on www.ChatHour.com by sending explicit messages that praised the boy's looks and suggested future sex acts.

Doe eventually provided his cell phone number, received an early morning July 10 call from a person who sounded like an adult male making a threat: Shoot a porno with your brother or have your nude photographs posted on the Internet.

Following hostile text messages, Doe wrote, "Can't ask brother. What else?"

During a recorded phone call, Doe pleaded, "I'm only 16," but the man responded, "I don't care . . . I really don't [expletive] care . . . You have no way to point out who I am. This comes back to me in no way, shape or form, so I don't give a [expletive]."

The victim was so frightened that he reluctantly followed a command to strip, stick a toothbrush in his anus, masturbate, video the stunt and send it to an online dropbox account controlled by the defendant, according to the FBI.
Authorities allege than an adult male called the Santa Ana teen on the phone number he had provided and ordered him to make a video of him "engaging in sex acts" with the teen's older brother. When the teen refused, authorities say the man threatened to post the nude photos the boy had previously provided on his Facebook page, according to the OC Register.