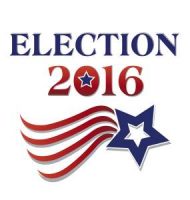 The early 2016 General Election results are in and as we predicted Santa Ana Mayor Miguel Pulido is cruising to an easy victory over his ultra-liberal opponent Ben Vazquez. And we are very excited to report that Santa Ana City Councilman and high school dropout Roman Reyna is losing right now to his opponent, Juan Villegas, in Ward 5, by about 1,600 votes. Meanwhile over in Ward 3 Jose Solorio is leading a large pack of candidates with over 44% of the vote and in Ward 1 the incumbent, Vince Sarmiento, is barely edging out his challenger, Jessica Cha, by about 1,300 votes.
The bad news is that Measure PP, which will hand the City Council a 700% pay raise, is easily winning, by a margin of two to one. The good news is that if Reyna loses he won't be getting this money.
SAUSD Trustee Cecilia Iglesias is leading a large pack of SAUSD School Board candidates with over 21% of the vote. Teacher's union candidate Rigo Rodriguez is right behind her with just over 17% of the vote. And our friend Bruce Bauer is in third place with just under 14% of the vote. He is just ahead of teacher's union candidate Mark McLoughlin, by about 200 votes.
We are very happy to report that the odious and divisive Claudia Alvarez is losing to her challenger Steven Nguyen, in Area 5 of the Rancho Santiago Community College District.  Claudia Alvarez unfortunately defeated her two opponents in Area 5 of the RSCCD. Sadly the other RSCCD incumbents, Nelida Yanez and Arianna Barrios as well as their ally Zeke Hernandez are heading to victories in Areas 1, 3 and 7.
In our legislative races incumbent Assemblyman Tom Daly is leading with over 70% of the vote in the 69th Assembly District while First District Supervisor Andrew Do has a huge lead over his challenger, Santa Ana City Councilwoman Michele Martinez. Lou Correa is similarly trouncing Garden Grove Mayor Bao Nguyen in the race to replace Loretta Sanchez in the 46th Congressional District. And Assemblyman Travis Allen, who represents Santa Ana's west side, is trouncing his challenger, Lenore Albert-Sheridan, in the 72nd Assembly District.