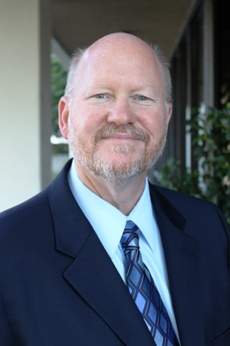 FOR IMMEDIATE RELEASE: Monday, July 2, 2013
Contact: Deidra Powell, Chief Communications Officer, (714) 558-5555
Mark McKinney Appointed Associate Superintendent of Human Resources
The Santa Ana Unified School District Board of Education appointed Mark McKinney Associate Superintendent of Human Resources at the June 11, 2013 Board of Education meeting. In Mr. McKinney's new role, he will plan, organize, and imple­ment the overall operation of the Human Resources Division including personnel, risk management, employee benefits; monitor the expenditure of funds assigned to Human Resources Division to ensure maximum effectiveness and achievement of District objectives; and maintain and ensure a continuous personnel appraisal and evaluation system.
Mr. McKinney has a wealth of educational experience spanning over 25 years. Prior to his appointment to Santa Ana Unified, he served as Superintendent of Schools for the Hesperia Unified School District for four years. As the Chief Executive Officer, Mr. McKinney was responsible for the overall operation of 32 schools that educated nearly 23,000 students and employed 1900 employees with an operational budget of $120 million. Prior to serving as Superintendent of Schools, Mr. McKinney served as Interim Superintendent for five months, Assistant Superintendent of Personnel Services for two years, Director of Curriculum, Instructor and Assessment for four years, Principal for nine years, and Teacher for four years all in the Hesperia Unified School District.
When asked what he will contribute to Santa Ana Unified School District, Mr. McKinney commented, "I bring to the District experience, commitment, and passion. I have had the opportunity to be a classroom teacher, site Principal, and District Administrator. I am committed in helping Santa Ana continue to be a District of recognition, and I am passionate in being a part of doing what is best for students, staff, and parents."
Mr. McKinney officially started in his new position with Santa Ana Unified July 1, 2013.
###