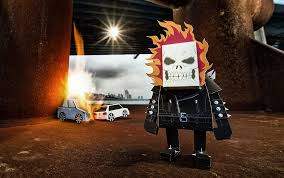 A 26-year-old man was found unconscious next to a burning car in Santa Ana early Monday morning, according to CBS.
Santa Ana officers responded to the vehicle fire on the 200 block of North Daisy Avenue around 3 a.m. on Labor Day, Cpl. Anthony Bertagna said. They found the fire, in a 2001 Nissan sedan, had been intentionally set. A man was lying next to the burning car with a wound to his head, according to the O.C. Register.

Apparently the man found in the street was not the owner of the car and the car owner did not know who he was or how he came to be in this predicament.
Anyone with information may contact Orange County Crime Stoppers at 855-TIP-OCCS or send an email to occrimestoppers.org.
Heck of a way to celebrate Labor Day…