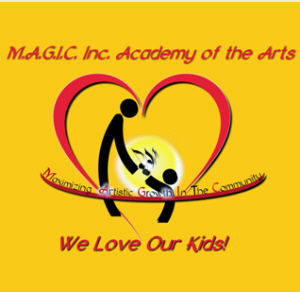 Save the Date!!!!!!  M.A.G.I.C. Inc. Academy of the Arts Proudly presents the 2nd Annual "WE LOVE OUR KIDS" Summer Jam 2012 Concert and Festival, on Saturday, August 25, 2012.  Fair, 10:00am to 6:00pm Free Concert.  Super Car show!!
Location: Valley High School 1801 South Greenville Street Santa Ana, CA.
Invited Artists include:
The event will feature live youth performances from high schools and middle schools including; music, dance, choir and theater. Jazz Artist's; Conspier (R&B), , Julian Miranda, Atrix, Private Property, Soul Patrols (Chyp & Andrea), (Reggae Artist) Arise, (Gospel Artist), Elijah Cructchfield, SOG Crew, GCC Praised Dancers, Remnant, Ms. Kwanza Higgins, (Hip Hop Artist) Damo, Hotboi, and many more!
This community extravaganza will provide fun-filled activities, midway games, arts and crafts, face painting, health fair and Opportunity Drawing, good entertainment all day long. While raising funds to support M.A.G.I.C Inc. Academy of the Arts, an outreach Music and Academic mentorship program for youth ages 7-16 years old, a program designed to uplift our youth.
Summer Jam 2012 is coming fast, have you reserved your Booth?
For info call 714-514-2322 or e-mail, magic.inc19@yahoo.com or web www.magic inc.com.  This is a non-profit event for the entire community, so make sure that you don't miss it!
M.A.G.I.C. Inc.
EIN# 53-0204696, IRS Group Exemption #2632
P.O. Box 947 Tustin, CA 92781
Mission Statement
M.A.G.I.C is committed to promoting arts advocacy and lifelong academic success in youth by encouraging and promoting the creation, appreciation and participation in art and education.