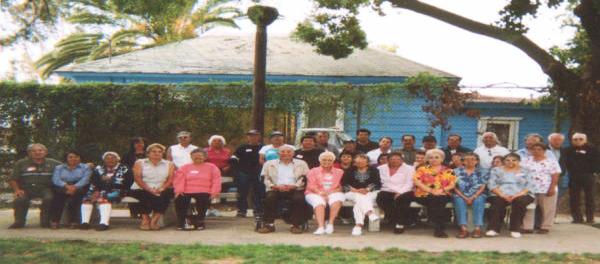 The Logan Barrio Reunion is today, Saturday, September 25, from 12PM to 6PM at Chepa's Park.
What:  Logan Barrio Reunion

When:  Saturday, September 25,  12PM to 6PM

Where:  Chepa's Park – 1009 Custer St., Santa Ana

For additional informationcall Helen Parga Moraga at 714-771-4474; Clara Alvarado Soria at 714-832-2836; and Jeanne Alvarado Alvarez at 714-454-8078.
The good folks of the Logan Barrio from past and present invite everyone to join them in a festive and joyous afternoon of fun, food, friends and fellowship.  There will be a potlock, music, raffles and lots of photo's from the history of this wonderful little enclave in the heart of Santa Ana.
The annual event began in 2000 and every year since residents, former residents and descendents of the original families who settled in the Logan Barrio have gathered to celebrate their history and the history of our city.  The Logan Barrio which traces its roots back to 1886 is one of the original barrio's in Orange County and one of the few places in Santa Ana that Latino's could purchase a home and live prior to the end of descrimination in housing.
The Logan Barrio was in fact the first official neighborhood association in Santa Ana and has a long history of community activism.  To learn more about the history of this treasured community I suggest that you purchase Mary Garcia's wonderful book entitled "Santa Ana's Logan Barrio:  It's History, Stories and Families".  It is available for purchase a Liberia Martinez Bookstore located at 216 N. Broadway, Santa Ana, or online by clicking here.
This is also a very important year for La Chiquita Mexican Restaurant, which is located in the Logan Barrio.  They are celebrating their 60th Anniversary.  Their owner, Sammy Montoya, will be honored by the Santa Ana City Council on Oct. 4.  Click here to read about La Chiquita.
Let's all celebrate the Logan Barrio and our great community.  Hope to see you all there.