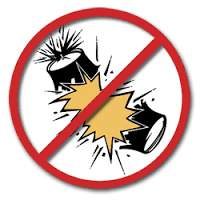 It's the 4th of July which means when the sun goes down it will be total mayhem again, as it is every year, here in Santa Ana. This does not mean folks in town love our country. It means they are anarchists and they don't give a damn about the rule of law.
Although lighting illegal fireworks is a crime a lot of folks in Santa Ana do it. And that includes a lot of white residents. I recall last year watching a neighbor in my Park Santiago neighborhood unloading a pile of illegal mortars from the trunk of his shiny black Tesla. I am sure that scene will be repeated tonight, all over town.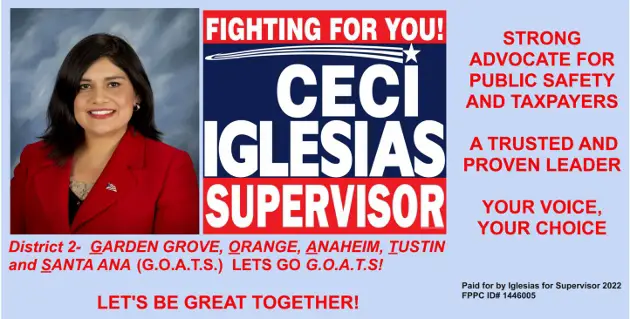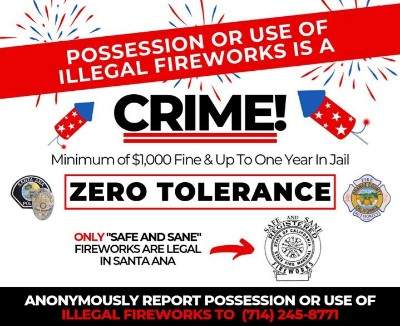 Playing with illegal fireworks is an incredibly stupid idea – but don't take my word for it. Fireworks were involved in an estimated 9,100 injuries treated in U.S. hospital emergency departments during calendar year 2018 (95 percent confidence interval 7,000–11,100). The estimated rate of emergency department-treated injuries is 2.8 per 100,000 individuals in the United States, according to the CPSC.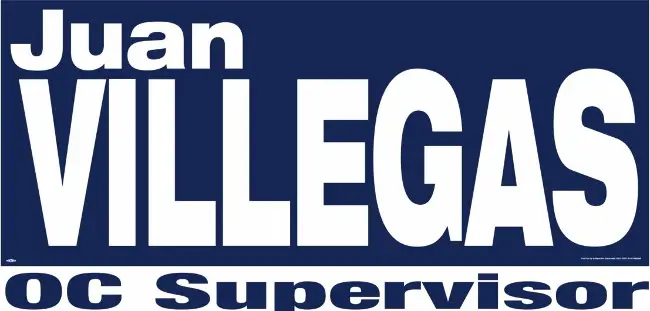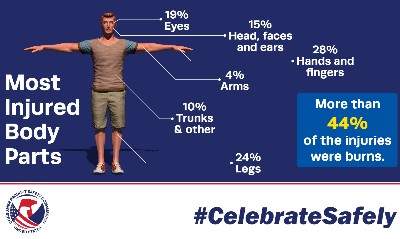 Here are some more fun facts about illegal fireworks:
Of the 5,600 estimated fireworks-related injuries sustained, 64 percent were to males, and 36 percent were to females.
Children younger than 15 years of age accounted for 36 percent of the estimated injuries. Similar to last year, nearly half of the estimated emergency department treated, fireworks-related injuries were to individuals younger than 20 years of age.
Children 10 to 14 years of age had the highest estimated rate of emergency department-treated, fireworks-related injuries (5.2 injuries per 100,000 people).
Older teens, 15 to 19 years of age, had the second highest estimated rate (3.1 injuries per 100,000 people).
There were an estimated 500 emergency department-treated injuries associated with sparklers and 200 with bottle rockets.
There were an estimated 1,000 emergency department-treated injuries associated with firecrackers. Of these, an estimated 33 percent were associated with small firecrackers, an estimated 13 percent with illegal firecrackers, and an estimated 54 percent with firecrackers for which there was no specific information.
The parts of the body most often injured were hands and fingers (an estimated 28 percent); legs (an estimated 24 percent); eyes (an estimated 19 percent); head, face, and ears (an estimated 15 percent); and arms (an estimated 4 percent).
Forty-four percent of the emergency department-treated injuries were burns. Burns were the most common injury to hands, fingers, and arms.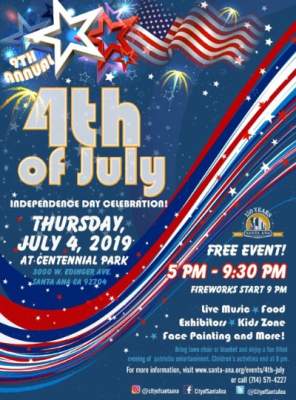 There is a free 4th of July event today at Centennial Park. Click here for details.
Follow these safety tips when using fireworks:
Never allow young children to play with or ignite fireworks.
Avoid buying fireworks that are packaged in brown paper because this is often a sign that the fireworks were made for professional displays and that they could pose a danger to consumers.
Always have an adult supervise fireworks activities. Parents don't realize that young children suffer injuries from sparklers. Sparklers burn at temperatures of about 2,000 degrees – hot enough to melt some metals.
Never place any part of your body directly over a fireworks device when lighting the fuse. Back up to a safe distance immediately after lighting fireworks.
Never try to re-light or pick up fireworks that have not ignited fully.
Never point or throw fireworks at another person.
Keep a bucket of water or a garden hose handy in case of fire or other mishap.
Light fireworks one at a time, then move back quickly.
Never carry fireworks in a pocket or shoot them off in metal or glass containers.
After fireworks complete their burning, douse the spent device with plenty of water from a bucket or hose before discarding it to prevent a trash fire.
Make sure fireworks are legal in your area before buying or using them.