FOR IMMEDIATE RELEASE MEDIA
CONTACT: ERIN HALES, erin.hales@vanguard.edu, 714.966.5452
Vanguard University's Department of Theatre Arts Presents Life Without Parole A Contemporary Drama that looks at domestic violence from the other side of the fence
Costa Mesa, CA, October 14, 2015 – Vanguard University's highly acclaimed and award-winning department of theatre arts presents Life Without Parole. The play, written by Warren J. Doody and directed by Susan K. Berkompas, is presented in the Lyceum Theater on the Vanguard University campus, beginning October 23, 2015 and running two weekends through November 1, 2015.
Dr. Elizabeth Dermody Leonard entered the gates of the California Institution for Women at Chino to interview forty-two women who were serving long-term sentences for killing their abusive partners. Ten years later, Warren Doody transformed this original research into the stage play, Life Without Parole, which tells the story of Helen Broker as she faces a Parole Board Hearing for the first time, and takes the audience on a journey through the tragic underworld of domestic violence.
The play has been profiled on NPR, selected as a finalist for the 2009 Kennedy Center American College Theatre Festival, and included in the recent documentary, "Thespians," produced by Tiger Lily Media.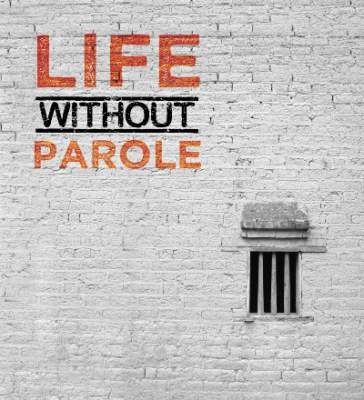 The playwright, Warren J. Doody, stated, "As the show continues to build momentum it has stayed true to its original three-fold goal: to give voice to the "Convicted Survivors" that Dr. Leonard represents in her work; to give voice to those women who do not live through the last violent assault; and to provide a red flag for those currently faced with the silent epidemic of domestic abuse."
This production is suitable for mature audiences. All performances are presented on the campus of Vanguard University, in the Lyceum Theater. Ticket prices are $14 for general admission and $12 for seniors, children, college students and groups. Tickets may be purchased at www.vanguardtickets.com or by calling the Theatre Department box office at 714-668-6145.
Performance dates and times are October 23, 24, 25, 29, 30, 31 at 8:00 pm; October 31, November 1 at 2:00pm For more information about Vanguard University, visit www.vanguard.edu; for additional information about the Theatre Department visit vanguard.edu/theatre.
ABOUT VANGUARD UNIVERSITY
Vanguard University (VU) is a regionally ranked, private, Christian university of liberal arts and professional studies. Located ten minutes from Newport Beach and an hour from Los Angeles, Vanguard equips students for a Spirit-empowered life of Christ-focused leadership and service. Vanguard is committed to academic excellence, boasting small class sizes that are designed to cultivate lasting professor-mentor relationships that enhance the learning process. The U.S. News & World Report ranked Vanguard a top 10 regional college in the west for 2014 and The Princeton Review ranked Vanguard a 2014 "Best in the West" regional college. Accredited by the Western Association of Schools and Colleges (WASC), Vanguard offers more than 30 degrees and certificates through its undergraduate, graduate, and professional studies programs. Please visit www.vanguard.edu.
# # #