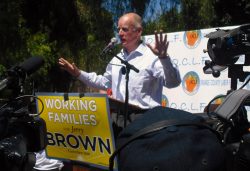 Over 1,000 union supporters and their families showed up today at the Santa Ana Zoo for the Annual Labor Day celebration, which included free hot dogs, chips and soda, as well as snow cones (raspados) and cotton candy for the kids.  There were also several games for the kids and an inflatable jumper.
The event featured numerous politicians and candidates including Democratic gubernatorial candidate Jerry Brown, who gave a fiery speech that merited several ovations.  There were also numerous local elected officials, including Santa Ana Mayor Miguel Pulido and Santa Ana Council Members Michele Martinez, Sal Tinajero and Vincent Sarmiento.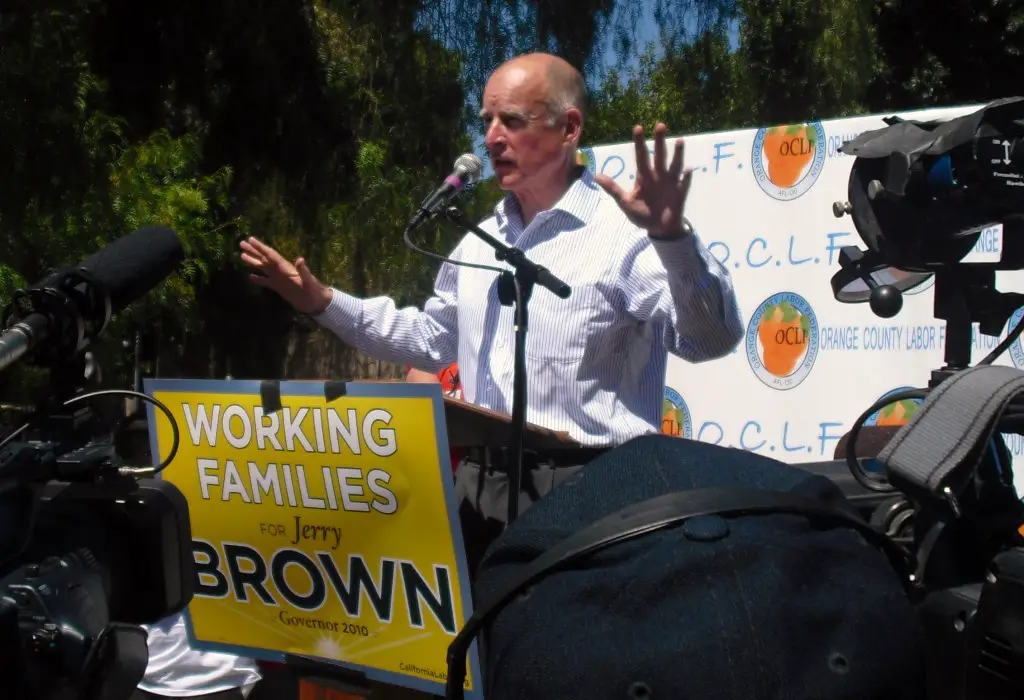 Congresswoman Loretta Sanchez also spoke passionately, primarily about health care reform, and she introduced several congressional candidates including Beth Krom, who is running against an inept Republican incumbent, John Campbell.
Assemblyman Jose Solorio also took the podium, where he introduced numerous Assembly candidates, including Melissa Fox, who is running in the 70th A.D., where she is trying to defeat the uber-conservative Don Wagner; and Phu Nguyen, who is trying to defeat Mexican-basher Alan Mansoor in the 68th A.D.  Solorio also gave out free "Solorio-Brown" t-shirts which were a real hit.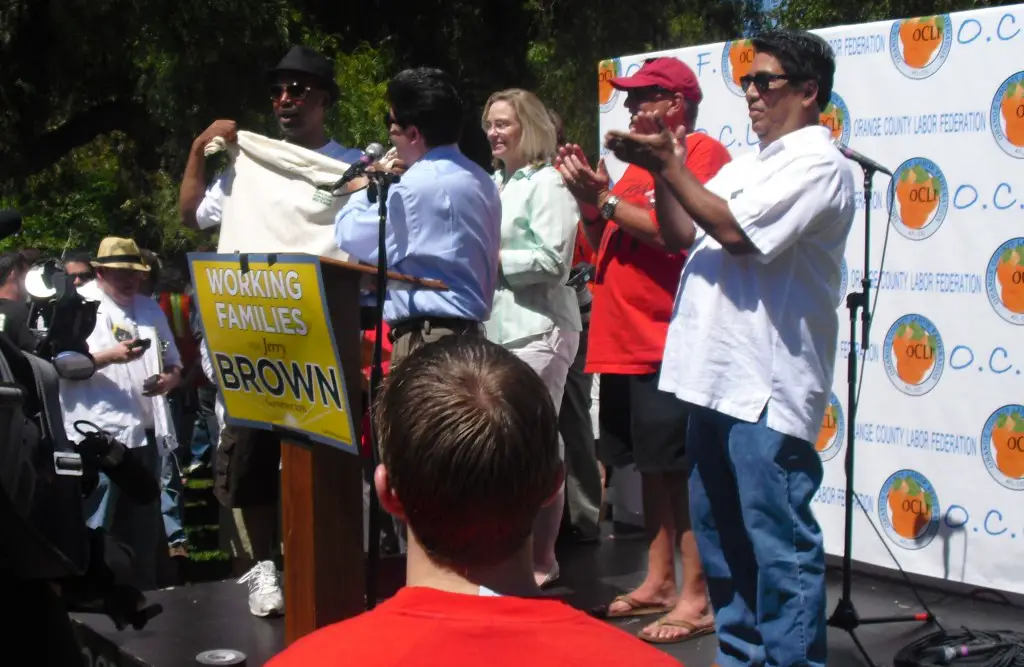 Then the man of the hour, Brown, was scintillating as he said, several times, that he isn't going to Sacramento to play politics but rather to be everyone's Governor and to do what he can to fix our state's budget problems.