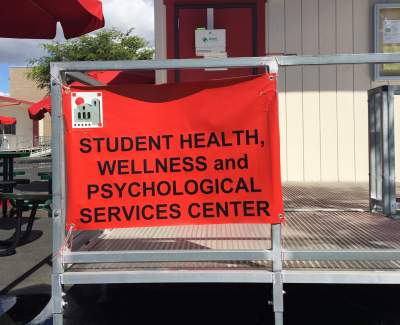 Santa Ana College – The Saga of Mismanagement Continues
By: Renee Miller, Retired SAC faculty
The mismanagement within the Rancho Santiago CCD (RSCCD) has been well documented. An editorial we previously posted accurately described the leader of the District, Raul Rodriguez as a "train wreck." In every organization, mismanagement creates "rot" that trickles downward and the RSCCD is no exception. When it directly affects the students and taxpayers, there are no excuses.
Santa Ana College's (SAC) Psychological Services program has always been an integral part of the services that the college has provided to its 30, 000 students. In May of 2017, the program employed two tenured full time psychologists, a part-time psychologist and three doctoral level interns to serve the mental health needs of SAC's student body. As detailed on the college's website, the program provided support for students in the areas of anger management, anxiety/stress management, depression/lack of motivation, domestic violence, eating disorders, family and social relationships/life transitions, LGBTQ related-support, sexual assault, and substance abuse. This service is not free for students. Students pay a Health Center fee of $19 a semester to avail themselves of support from Psychological Services as well as SAC's Student Health Center. Sounds simple and straightforward, doesn't it?
Wrong. At the start of 2018 fall semester, Psychological Services no longer employed the six persons who staffed Psychological Services. Both tenured faculty had resigned along with the part time psychologist and the intern program ended. So you go from six people working with the students to one part time adjunct faculty employed for 15 hours a week. A program that served the needs of the students is now essentially a "skeleton" of the program that existed just 15 months ago. And if the students are unable to wait the weeks that it takes to see the part – time faculty member, they are given referrals for off-campus sites they can visit. Referrals to go "off campus" when they're paying fees to get these services on campus? Ridiculous…with total disregard for the students.
The mismanagement of this program rests with Dr. Veronica Oforlea – the same administrator who allegedly accused her faculty of racism when they criticized her failure to manage. The president of SAC, who Oforlea reported to, Dr. Linda Rose, turned her back on the problem and lied to the elected trustees claiming the students were indeed being served as Oforlea's employees resigned their positions at SAC like "rats on a sinking ship."
In the private sector, administrators like Rose and Oforlea would be "gone in a heartbeat" for what they allowed to happen to a true resource for Santa Ana College students. But then again this is the Rancho District where for almost a decade Raul Rodriguez led the RSCCD as it rotted away going from "first to worst" in the county.