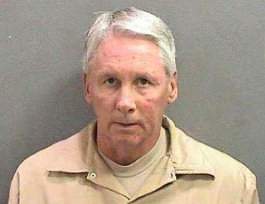 Orange County District Attorney Press Release
For Immediate Release, Case # M-10354 & M-11042: June 26, 2014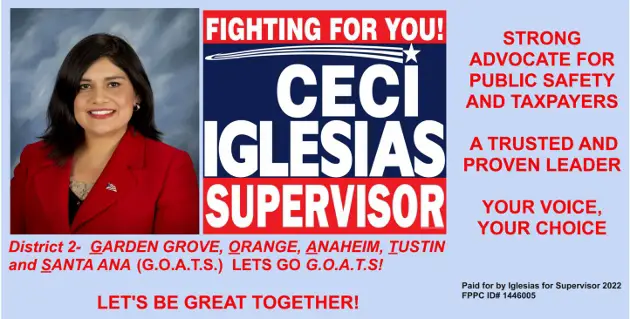 CHILD MOLESTER/FORMER TEACHER WITH 17 KNOWN VICTIMS TO BE RELEASED INTO COMMUNITY WITHIN 72 HOURS OVER VIGOROUS OBJECTION OF OCDA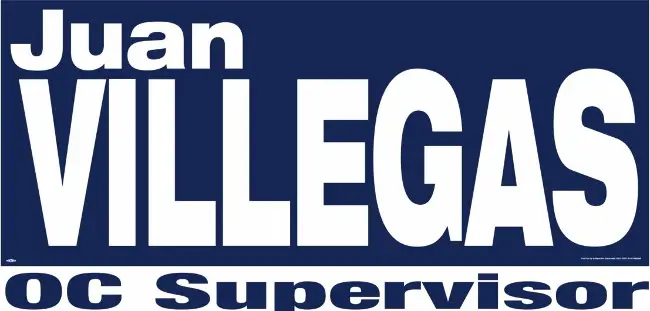 *The People have argued to have the respondent civilly committed as a Sexually Violent Predator
SANTA ANA – Over the vigorous objection and arguments of the Orange County District Attorney's Office (OCDA), a child molester with 17 known victims will be released into the community within the next 72 hours. Alan Thomas Rigby, 66, of Irvine, has been in a state mental hospital for 16 years, where he was committed after serving 50 percent of a 19-year prison sentence.
At a Sexually Violent Predator (SVP) probable cause hearing today, Judge Kimberly Menninger found that probable cause did not exist that Rigby is likely to engage in sexually violent predatory criminal behavior upon his release. The standard of proof for probable cause is whether a reasonable person could entertain a strong suspicion that the offender is an SVP. The OCDA argued to keep Rigby civilly committed as an SVP and believes Rigby still poses a danger to the community based on his past crimes and propensity for sexual assaults against children.
Rigby will be released into the community from Coalinga State Hospital within 72 hours and plans to live with his sister in Pennsylvania, Michigan, or New York. He will be required to register as a sex offender within five days of release and be listed on the Megan's Law website. The exact date and time of his release will be determined by the state mental hospital and is unknown at this time.
Deputy District Attorney Shannon Back of the Sexual Assault Unit handled this case for the OCDA.
Circumstances of the Sexual Assaults
Between 1985 and 1987, Rigby was working as a private school physical education teacher in Corona Del Mar and he molested approximately 15 boys and two girls, ages 10 to 14 years old. The majority of the molestation involved Rigby instructing the victims to perform sexual acts for what he called "initiation." He made his victims believe they were part of a secret club called "The Togas," which necessarily included this molestation. Rigby also masturbated many times in front of the victims.
On Nov. 4, 1988, Rigby was convicted of 18 counts of lewd acts on a child and three counts of lewd acts on a child with force. Three counts included allegations of use of force, violence, duress, menace and threat of bodily harm. Three counts included allegations of Rigby occupying a position of special trust, as he was a teacher, and committing an act of substantial sexual conduct. He was sentenced May 23, 1989, to 19 years in state prison. The law at the time of sentencing required completion of half the time of the actual sentence, whereas today it would require 85 percent completion of the actual sentence. Based on changes in the law and increased penalties, Rigby could have received a life sentence if convicted of the same crimes today.
Evidence presented as part of Rigby's SVP case showed that the defendant sexually assaulted multiple additional children, but he was not prosecuted for these crimes because the statute of limitations had tolled.
Procedural Facts of the SVP Petition
Rigby has been civilly committed at Coalinga for approximately 16 years. Coalinga is exclusively the commitment facility for SVPs.
Under the law, persons convicted of a sexually violent offense are subject to mental health reviews once they have completed their criminal sentence. There are three criteria that must be met in order to designate a person as an SVP. First, the defendant must have committed a sexually violent offense against one or more victims. Second, he/she must be diagnosed with a mental disorder. Finally, it must be found that he/she is likely to reoffend as a result of the mental disorder unless he/she is held in custody and treated. Department of State Hospitals (DSH) evaluators must find that the respondent meets these criteria before the People can file a petition. After a petition is filed, the next stage is a probable cause hearing. If at the probable cause hearing the court finds the People have met their burden of proof, the respondent is then entitled to a jury trial. If these three conditions are met and the petition is found true by the jury, the defendant is admitted into a mental care facility.
Rigby's most recent evaluations by DSH evaluators support that Rigby still meets the criteria of having committed sexually violent offenses. The evaluators also found that Rigby meets the criteria of being diagnosed with a mental disorder that predisposes him to criminal sexual acts, having been diagnosed with non-exclusive pedophilia (attraction primarily to males, but also to females) and exhibitionism.
The DSH evaluator opined, however, that Rigby did not meet the third criteria as likely to reoffend, based on his advanced age and statements from doctors at Coalinga that Rigby has completed their Sexual Offender Treatment Program.
The People believe that Rigby is a continued threat to children and public safety, and argued that DSH and Coalinga doctors were not considering the full scope of Rigby's mental illness and behavior in making their recommendation.
The OCDA's position is that Rigby's completion of a treatment program is not an indication that he is no longer a threat to the community. While committed in Coalinga and participating in treatment, Rigby kept an inappropriate piece of artwork depicting boy and girl ballet dancers in his room. Also while in treatment and when questioned by different doctors, Rigby gave various accounts of his current sexual tendencies.
In 2008, Rigby wrote a book about being a sex offender and criticizing the sex offender treatment that he was undergoing, which the People believe demonstrates that he did not take his treatment seriously.
###
Tony Rackauckas, District Attorney
401 Civic Center Drive West
Santa Ana, CA 92701
Contacts:
Susan Kang Schroeder
Chief of Staff
Office: 714-347-8408
Cell: 714-292-2718
Farrah Emami
Spokesperson
Office: 714-347-8405
Cell: 714-323-4486