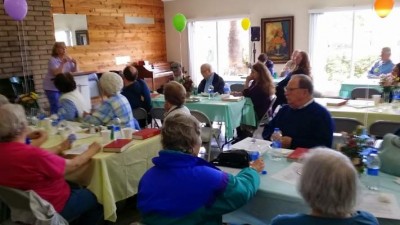 First Baptist Church of Santa Ana is no more – they sold their church to Newsong Church.  However the remaining members of what used to be First Baptist Church of Santa Ana have come together to try to relaunch their historic congregation with an Easter service at the Summerset Mobile Estates Clubhouse, located at 9200 Westminster Avenue, in Westminster, on April 5, 2015.
The service will feature:
An Informal Atmosphere
Traditional Music
Relevant Message
The service will begin at 10 am and will conclude at 11 am.  A free breakfast will be served!
First Baptist Church was Santa Ana's first protestant congregation.  They originally held services in a church located on land donated to them by William Spurgeon, the man who founded the City of Santa Ana.
For more information call 949.412.3294 or email Pastor Andy Quient at Andy@PastorAndyQ.com.