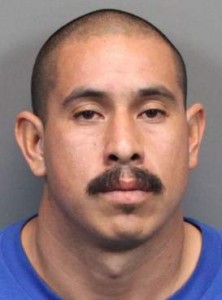 Reno Police Department
Arrest of Francisco Merino-Ojeda; Homicide Investigation
Transcript of April 3, 2015 Reno Police Department press conference
Victim: Kyla Ree Annan (4/21/76), Preschool Teacher
SUMMARY
Francisco Merino-Ojeda (resident of Santa Ana, CA) has been arrested on charges of Open Murder, Burglary, and Sexual Assault. The arrest of this subject is the culmination of investigative work conducted over the last few months on a cold case Reno homicide dating to 2004.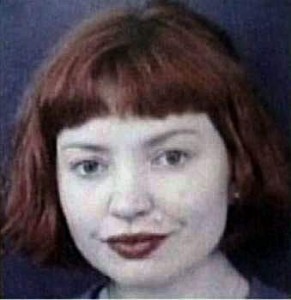 CASE DETAILS
On September 13, 2004, an unknown male broke into Kyla Ree Annan's residence, taking off articles of clothing while inside the residence, before waking up Kyla and her boyfriend, who chased the subject out of the house. The subject's clothing was collected by responding Reno Police Officers for DNA evidence testing.
On September 24, 2004, Kyla was found deceased in her home by her boyfriend. During an autopsy, Washoe County Medical Examiners collected DNA samples that matched the DNA evidence collected from the unknown suspect's clothing several days before.
Investigators learned that Kyla was last seen alive on September 21, 2004 while working in her garden.
INVESTIGATION
During the course of the investigation, more than 150 DNA samples were voluntarily collected from men in the area and from known associates of Kyla's. There were no DNA match or matches in the FBI's Combined DNA Index System, also known as CODIS.
In 2009, Reno Police Department Robbery/Homicide Detective (now Sergeant) Ron Chalmers contacted the media to request community assistance and outreach for someone to come forward with any information on Kyla's murder.
This investigation remained a cold case until January 2015 when a concerned citizen, through the Secret Witness program, came forward and reached out to our Robbery/Homicide unit, claiming to have knowledge of a possible suspect who sexually assaulted and murdered Kyla.
Through the course of the last few months, the Reno Police Department has worked closely with the FBI and law enforcement agencies in Southern California to locate the suspect and collect his DNA. These samples were rushed to the Washoe County Sheriff's Office Crime Lab, who expedited the testing of these samples to confirm the suspect's connection with this case.
Due to the efforts of numerous officers, detectives, the Washoe County District Attorney's Office, the Washoe County Sheriff's Crime Lab, and agents from other federal law enforcement agencies, an arrest warrant was issued for the arrest of the suspect.
On March 11, 2015, Sgt. Chalmers and Reno Police Department Robbery/Homicide Detectives went to Southern California where they met with local law enforcement and arrested 32-year-old Santa Ana resident Francisco Merino-Ojeda for Open Murder, Burglary and Sexual Assault.
On April 1, 2015, Defendant Merino-Ojeda was extradited from California by Reno Police Department Robbery/Homicide Detectives and was booked at the Washoe County Jail.
That is a brief overview of the case thus far.
CONCLUDING REMARKS
I would like to conclude this press conference by giving my thanks to Steve and Cheryl Annan for their presence here today and to send to them and their family our greatest heartfelt appreciation for their strength during this time. I would also like to commend all the law enforcement agencies and our esteemed colleagues who participated in the investigation and in the eventual arrest of this suspect.
I would also be remiss in not thanking the concerned citizen who came forward with the information that helped us locate and arrest this suspect; it is a vital part of our job to maintain crucial community engagement in these types of cases and I truly appreciate the efforts made in Kyla's case.
###