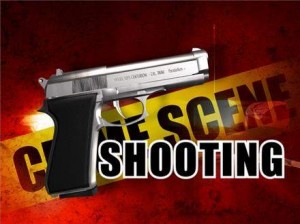 A 15-year-old boy was shot on Thursday at 4:34 pm along the 1000 block of North Van Ness Avenue, a half mile from the Santa Ana Police Department's headquarters, in what appeared to be a drive-by shooting in Santa Ana on Thursday afternoon, according to the O.C. Register.
Two males were seen driving a green car in the same direction that the boy was walking.  They pulled up next to him and fired two shots before driving off.  The boy was shot once in the lower back.
The boy will survive.  He was taken to a local hospital after witnesses at an apartment complex called the police.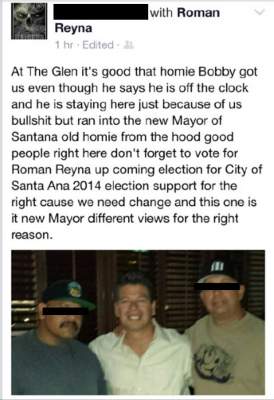 This incident happened in Santa Ana's Ward 5, which is represented by Councilman Roman Reyna.  Ironically Reyna himself was once shot at a local park.  When he ran for Mayor of Santa Ana, in 2014, a picture of Reyna with two members of the Mexican Mafia sunk his campaign.  Reyna chose not to explain why he was posing with these criminals.