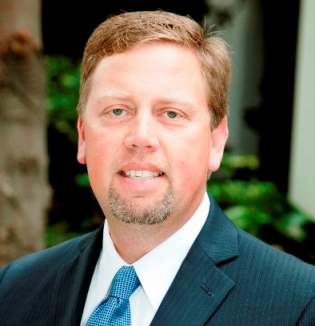 Johnson Named Next CEO of OCTA
Darrell Johnson, a 20-year industry veteran, will take over the reins March 1
ORANGE – Darrell Johnson, the current deputy CEO of the Orange County Transportation Authority, was selected by the board of directors today to become the next chief executive officer effective March 1.
"Darrell has extensive experience in the transportation industry and an unparalleled understanding of OCTA's vision," said OCTA Chairman Paul Glaab, also the mayor of Laguna Niguel. "He has been instrumental in developing and implementing OCTA's strategic goals and we are excited he will be stepping into this new role."
Johnson will replace CEO Will Kempton, who announced his retirement effective Feb. 28, to become the executive director of Transportation California.
Johnson joined OCTA in 2003 and has served as the deputy CEO since 2010. He helps lead OCTA on local, state and national issues related to transportation programs and policies, and assists the CEO in coordinating all business, operations and management activities among the agency's seven divisions.
Prior to joining OCTA, Johnson worked at Amtrak for 12 years where he held positions in operations, planning and finance, and contributed to the development of passenger rail services in California, Oregon, Washington and British Columbia.
"Darrell's superior leadership skills and in-depth knowledge of OCTA are a winning combination for this agency," said Will Kempton, current CEO of OCTA. "He is well respected among leaders in the transportation industry, as well as employees, and I am confident he will continue moving this agency on a successful path."
Johnson was recently elected to serve on the board of directors for the American Public Transportation Association and in July participated in the Senior Executives in State and Local Government Program at the Harvard Kennedy School.
"I am honored and humbled by the board's decision and intend to build upon the successes this agency has experienced in providing innovative transportation solutions," said Johnson. "It has been a privilege to serve as the deputy CEO and I plan to ensure that OCTA continues our legacy of delivering on the promises we have made to improve the lives of people in Orange County."
Johnson lives in Rancho Santa Margarita with his wife and two daughters.
# # #