Kimberly Renee Martin, a Costa Mesa resident, pleaded guilty this Wednesday to second-degree murder in the May 1, 2018, DUI crash that killed Enrique Orlando Marquez.
She was sentenced to 15 years to life in prison. However she was given credit for 1,864 days already served behind bars, which amounts to just over five years. That means she could get out of prison in about ten years.
Martin, who had a blood-alcohol content of 0.16, which is twice the legal limit, was driving 70 mph and sped through a red light when she crashed her white Volkswagen Tiguan SUV into a Honda Civic driven by Marquez at Mesa Drive and Santa Ana Avenue at about 12:20 a.m. on May 1, 2018.
Marquez, who resided in Tustin, was a year shy of graduating from Vanguard University, a Christian university in Costa Mesa, with a bachelor's degree in mathematics, according to his family.
"Our faculty and Enrique's classmates will remember him for his sense of humor, laughter and thoughtfulness. He was a wonderful part of our campus community during his time here and he will be greatly missed. Our hearts and prayers go out to the Marquez family," wrote Mike Wilson, associate provost and dean of Vanguard University, in a prepared statement.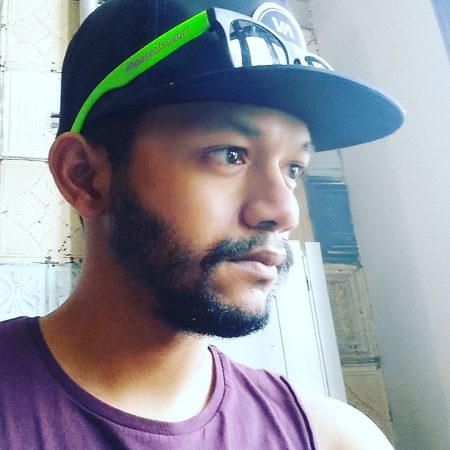 Marquez, who was nicknamed "Quique," also built homes in Tijuana and he traveled to orphanages in El Salvador as part of missionary work he completed each year, according to his family.
Marquez' mother, Barenice, said her son regularly attended church services at Mission Bible Church on Sundays and he would play the drums.
His mother also said she was grateful that Martin took responsibility for her actions and that she prays that Martin will find peace and mercy.
Randall Bethune, Martin's defense attorney, said his client has served as a dog trainer through a program while in custody and that another attorney in the Public Defender's Office adopted one of the dogs she trained. Martin also earned "numerous" certificates while in custody for various other programs.
A neighbor who heard the collision dashed out of his home, saw the smoldering SUV and dragged Martin out while her boyfriend jumped out of the passenger seat and ran away, police said in Martin's preliminary hearing.