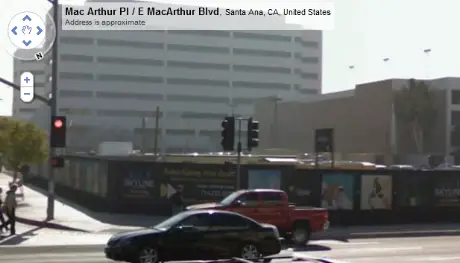 Construction has started on a 155-room hotel that will further enhance the southern gateway to the City of Santa Ana at the 55 Freeway.
The four-story, 90,000-square-foot Courtyard by Marriott at MacArthur Boulevard and MacArthur Place is the newest addition to the Hutton Centre business campus that surrounds a 2.5-acre lake. The developer said the hotel, which targets business travelers, will help rebrand the campus
Santa Ana –based Nexus Co. will develop and own the hotel, which should be completed by early summer next year, according to Cory Adler, Nexus president.
An official groundbreaking of the new Courtyard by Marriott will take place Aug. 25 at 5 p.m. at 8 MacArthur Place at MacArthur Boulevard and MacArthur Place.
The less than 3 acres the hotel will sit on originally was supposed to be the site of the third Skyline condo tower built by Nexus. But changing market conditions caused the company to rethink the residential project.
"We are pleased to be bringing the Marriott name and a world class hotel to the city," Adler said. "It sits at the southern gateway to Santa Ana and the 55 Freeway."
San Marcos-based Lusardi Construction Co. will build the hotel.
Adler estimated that the hotel will bring hundreds of construction jobs to the area and as many as 60 fulltime positions when it open.
"It will also bring a lot of business travelers to the area," he said.
The $24 million hotel also represents about $1 million in additional revenue to the city – an estimated $800,000 from bed taxes and another $200,000 in tax increment revenues from the enhanced value of the property.
Founded in 1981, Nexus is a full-service real estate services firm with offices in Santa Ana and Phoenix.
Nexus develops a wide range of real estate product s, including office, retail, industrial/R&D, mini-storage, mixed-use, hospitality, single-and multi-family residential, and conversions. The company has developed more than 1,000 hotel rooms in the past.
The Courtyard by Marriott customers includes the casual and family travelers as well as the business person. Amenities and features have been designed for comfort, style and room to stretch your legs and relax.