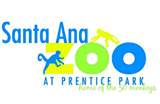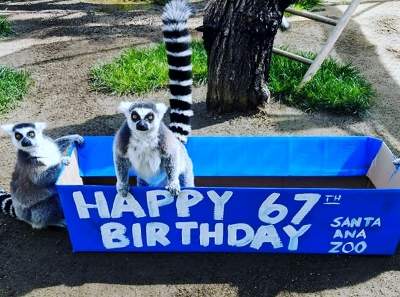 On Resident Free Day, the third Sunday of each month, residents of Santa Ana may visit the Santa Ana Zoo for free. This time the free day falls on Easter Sunday! So after you go to church and eat a big lunch come on down to the Santa Ana Zoo and check out all the fun things to do:
50 types of monkeys!
Bean Sprouts, a hip & healthy cafe that offers a variety of choices for the entire family including those who have picky eaters, allergies and other dietary challenges
Tierra de las Pampas – multi-species exhibit, showcasing Anteaters, Guanacos and Rheas
The Zoofari Express – a fun train ride for the kids
The Conservation Carousel, featuring endangered animals
The Fifty Monkeys Ferris Wheel
At the Crean Family Farm, you can peek into the barn doors and experience a farmyard adventure. Learn about life on an Orange County farm while you feed goats and sheep and milk a replica cow. Learn what it's like to care for farm animals, and learn about the roles rare breeds of animals play on a farm.
The Colors of the Amazon Aviary
Amazon's Edge opened to guests on September 1, 1993 and is home to howler monkeys, mallards, black-necked swans and crested screamers.
The Rainforest Maze puts you on an exciting journey descending from the Emergent Layer and exiting on the Forest Floor!