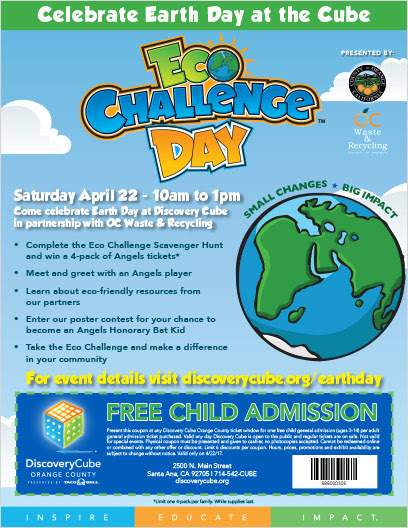 You Are Invited: Spend Earth Day at the Cube on Saturday April 22
Earth Day is all about environmental stewardship, and OC Waste & Recycling invites residents to learn how small changes can make a big impact. Here are two family-friendly ways to celebrate Earth Day. Join the fun and enhance your recycling at home, in your school and in your community.

Saturday, April 22, 2017 from 10 a.m. to 1 p.m. Discovery Cube will be a hub of environmental activity. Partners and vendors will offer activities and share information. An Angels Baseball player will be on hand to autograph memorabilia. Visitors will also be able to create a poster for the Eco Challenge Poster Contest.
For more information contact OC Waste & Recycling at 731-834-4000 or visit our OCEcoChallenge page.