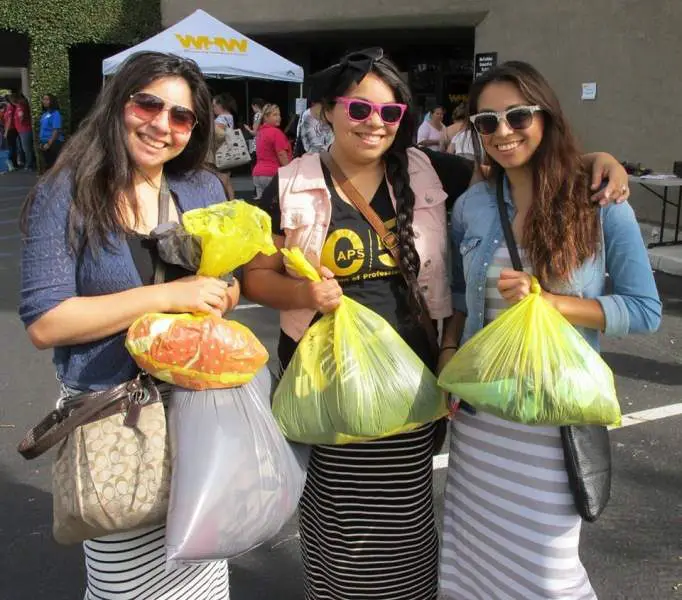 WHW is hosting a clothing sale next Saturday, Jan. 28, 2017, from 8 a.m. to 12 noon, at their Santa Ana location, at 1800 E Mc Fadden Ave, Suite 1A. Click here for more info.
The sale will include thousands of high quality, brand named men and women's clothing and accessories including shoes, jewelry, handbags, jackets, jeans, shirts, blouses and more. All items will be priced from $1 to $5. Cash and credit cards will be accepted.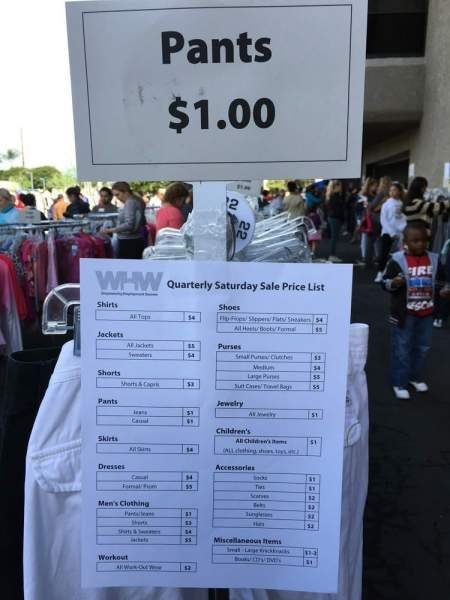 The proceeds will support the mission of WHW which is providing the unemployed and underemployed the skills and resources they need to get and keep a good job. WHW has been servicing over 80,000 job seekers at no charge since 1993. Each year thousands of job seekers participate in programs focused on equipping each of them to be the most marketable candidate for the job they seek. WHW envisions a day when every person in Orange County who wants to work enjoys gainful employment.
Here are a few comments about WHW from their Yelp page:
They had racks upon racks of clothing and accessories, nothing over $10! Upon entering you are handed a huge trash bag, fill this up and get in line to pay. It was full, but not crowded enough to be the war zone with millions fighting over the same few items.
I like this event. Come early! Proceeds go to a great cause. The selection is extensive and gives you the chance to give back to your community whether by donating, purchasing, or volunteering! They have hand bags, jewelry, pants, work clothes, etc.
WHW has a fantastic quarterly sale, and again all profits go back into their organization and allow them to help more clients. at the last one, I picked up an Ann Taylor loft jacket and skirt — both items looked brand new and unworn — for $1 each.
The clothing here are in great condition and the prices are pretty unbelieveable. I am going based purely on memory from my Summer 2012 experience, so these prices may or may not reflect the current rate. Shoes: $5, Dresses: $5, Tops (t-shirts, blouses, tanks): $4, Bags: Small $4, Medium $5, Large $6, Belts: $2, Scarves: $2