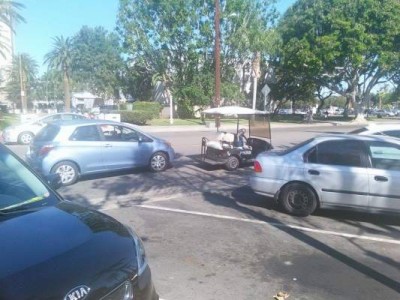 A vehicle rear-ended a Santa Ana Police Department Parking Enforcement Golf Cart just before 10 am this morning at Ross and Civic Center, in front of the Library Entrance on Ross, in Downtown Santa Ana, according to Santa Ana community activist and photographer Igmar Rodas.
No injuries were reported however the SAPD turned out in large numbers to investigate this minor traffic collision.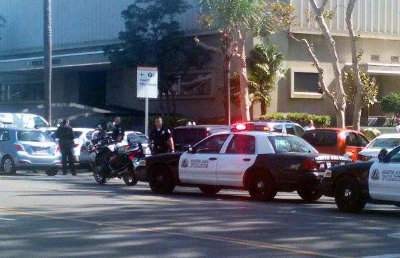 Two SAPD vehicles and a motorcycle officer showed up at the accident scene.