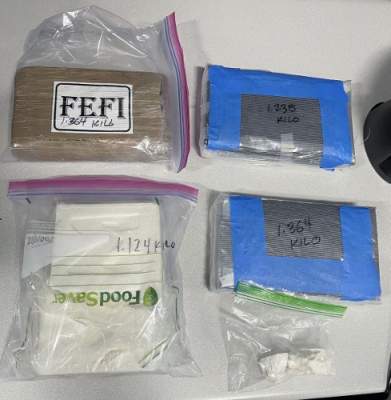 While on patrol, SAPD Civic Center Patrol Officers and AB 109 Officers initiated a traffic stop of a vehicle for traffic violations.
Officers contacted the driver, at which time, materials used to package narcotics were observed inside the vehicle.
With the help of a narcotic detecting K9, narcotics were located inside the vehicle.
A search of the vehicle yielded 4 kilo-sized brick-like packages containing a substance believed to be cocaine.
The driver was arrested and booked for felony sales of narcotics.