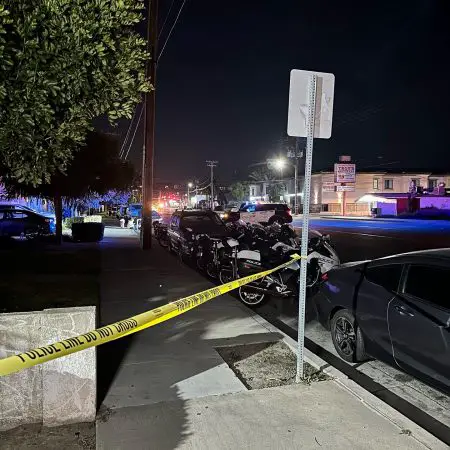 A male adult has died after being struck by a vehicle while crossing the street on Wednesday night in Orange at 7:24 p.m.
The Orange Police Department and the Orange Fire Department responded to reports of a traffic collision at the 300 block of East Lincoln Avenue.
The initial investigation determined a Chevy Blazer was traveling west on Lincoln when it struck a pedestrian who was walking north outside of a crosswalk.
The pedestrian sustained major injuries and was transported to a local hospital where he was pronounced deceased. The man driving the Blazer remained at the scene. Officers determined he was not under the influence of drugs or alcohol. The Traffic Unit responded and assumed the investigation. Lincoln Avenue will be closed in both directions from Glassell Street to Orange Olive Road for approximately five hours. Anyone with information can contact Det. A. Rocha at 714-744-7342.