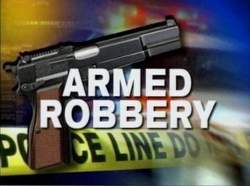 Steve Rodriguez, a 60-year-old homeless man, was identified by the SAPD as the alleged robber who was shot by an unidentified customer at the Cozy Corner Drive-In restaurant just past midnight this past Saturday, according to the SAPD.
On 05-26-18 at 12:46 a.m., SAPD police officers were dispatched to 426 N. Harbor Blvd. reference a robbery and shooting that had just occurred. A Male/Hispanic/Adult later identified as suspect Steve Rodriguez entered the Cozy Corner restaurant and was in the process of committing an armed robbery with a black revolver. During the robbery a silver Honda Accord occupied by several subjects was stopped in the drive-thru lane by the window. An occupant in the vehicle shot robbery suspect Rodriguez twice in the upper torso. Suspect Rodriguez was transported to a local hospital in critical condition. The suspect and vehicle involved in the shooting of Rodriguez fled the scene southbound on Harbor Blvd. Officers were able to obtain surveillance video of the incident. 
SAPD Robbery Detectives investigating this case believe they have linked suspect Rodriguez to four additional crimes that occurred in the area:
May 20th Robbery of young couple – 1200 N. Jackson
May 20th Carjacking in Rosita Park
May 21st Food Truck Robbery -17th and Hazard
May 22nd Boost Mobile Store – 17th Street and Harbor Blvd.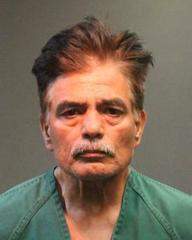 The SAPD's police investigators are also still looking for the Cozy Corner customer who shot Rodriguez as he took off after the shooting. While his actions were somewhat heroic he should have stayed on the scene. It is possible that he used an unregistered weapon or perhaps did not have a carry permit. It is also very likely that the police were able to get the shooter's license plate number from the restaurant's security video footage.
The shooter also endangered the employees in the restaurant as the bullets he fired came close to the workers.
SAPD robbery detectives will be submitting the Cozy Corner robbery as well as the three additional cases to the District Attorney for review and possible case filing. Detectives also believe that suspect Rodriguez may be responsible for additional unreported robberies.
Detectives are additionally looking for information as to the identity of the person(s) and vehicle involved in the shooting of Steve Rodriguez during the commission of the Cozy Corner robbery. The vehicle believed to be involved in the shooting is a silver Honda Accord occupied by several suspects.
Anyone with information related to any of these cases is asked to contact SAPD Robbery Detective Greaver at dgreaver@santa-ana.org or Orange County Crime Stoppers at 1-855-TIP-OCCS.