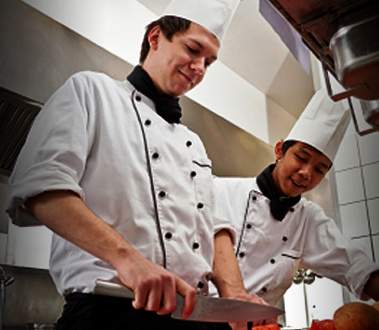 FOR IMMEDIATE RELEASE
Media Contact: Donnie Crevier (714) 426-0238, Donnie@crevierclassiccars.com
DRAMATIC GRADUATION RATE WITH HIGH SCHOOL INC. PROGRAM
A Business Partnership with the Santa Ana Unified School District produces a 98.5 percent graduation rate
SANTA ANA, CA., (August 20, 2015)— With a focus on preparing students for college and careers, students participating in the High School Inc. program at Valley High School in Santa Ana, California are experiencing a near-perfect graduation rate. Santa Ana Valley High School, which has an enrollment of about 2200 students, reports that 98.5-percent of students who completed the three-year High School Inc. program are graduating. "The program has nearly a 100-percent success rate, which is incredibly compelling statistics" said Donnie Crevier, High School Inc. Foundation Board Member.
High School Inc. is a revolutionary program started in 2007 that prepares students for a modern day workplace. Businesses are becoming more engaged and profiting through a skilled workforce, and communities are being strengthened with job growth and an increased sense of pride.
The program is comprised of six academies that include Culinary Arts and Hospitality, Healthcare, Automotive Logistics and Transportation, New Media, Global Business and Engineering, and Manufacturing and Construction.
"High School Inc. is designed to prepare high school students for life in the 21st century," said Jack Oakes, a Director on the High School Inc., Foundation Board. "The program equips students to be 'Achievement Ready' for both higher education and immediate entry into the workforce." Oakes was pleased to report that High School Inc. was the recipient of the California School Boards Association's 2014 Golden Bell Award in the category of "Closing the Achievement Gap."
ABOUT HIGH SCHOOL INC.
High School Inc. is a partnership with the Santa Ana Unified School District, the Santa Ana Chamber of Commerce and the High School Inc. Foundation Board.
High School Inc. academy teachers work side-by-side and in strong collaboration, with business advisors (who are actively working in their own specialty areas), to help students uncover their career interests and develop plans to help them reach post-graduation goals. Teachers and business advisors begin with students in the 10th grade and stay with those same students for several years until graduation.
Enhancing this instruction are ongoing academy events that enrich a student's learning experience; including guest speakers, field trips to colleges, universities and businesses, training luncheons, skill competitions and awards ceremonies. Core classroom subjects include English, Social Studies, Science and Career Technical Education.
Students must maintain passing grades to be able to continue participation in academies, while business advisors reinforce the importance of academic success and its direct link to future earning potential. Students feel more equipped to successfully enter the real world after graduation and typically work harder academically to see their dreams realized.
###