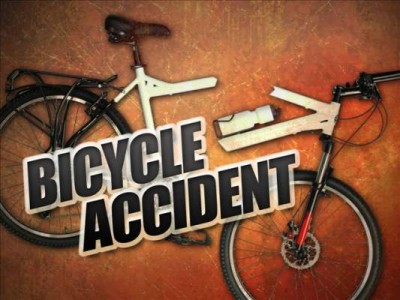 A man in his early 40s, whose identity is not yet known, lost control of his bicycle and was hit by an oncoming pickup truck on Wednesday night, while going east in a bike lane near the 900 block of East McFadden Avenue, in Santa Ana, at 9:05 p.m, according to the O.C. Register.
The man apparently lost control and veered into traffic.  He was hit by an oncoming truck whose driver did not have sufficient time to stop.
The bicyclist ended up at a local a hospital with major injuries.  The pickup truck driver stayed at the accident scene and he cooperated with SAPD investigators.  The bicyclist was not wearing a helmet when he was struck.
The accident snarled traffic in both directions on McFadden Ave. near South Standard Ave. for several hours.
The accident occurred a few blocks west of Kennedy Elementary School, north of Madison Park.