Imagine if you will that instead of an unarmed Manuel "Stomper" Diaz getting chased down and shot in the back, the victim had been some random white skateboarder in Anaheim Hills? And what if the shooter had been a Latino cop? Oh my. What a different outcome we would have – or would we?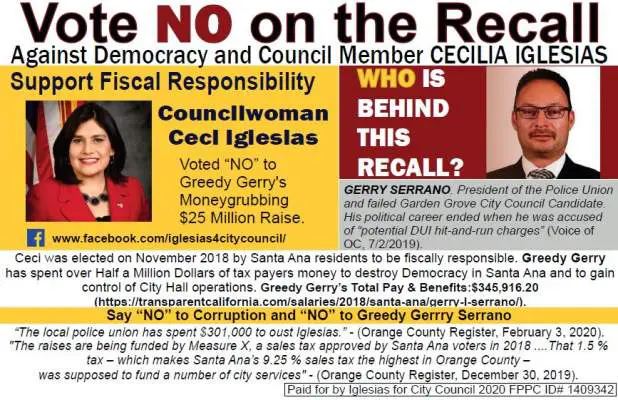 The O.C. Register today asked for calm in Anaheim, opining "The Register's Editorial Board urges calm and healing at this time of division in the community. We believe a small minority may feel there is something to be gained by inciting further violent confrontations. Nothing is to be gained by fanning animosity on either side of the issue."
Isn't it time for Santa Ana to have a voice on the O.C. Board of Supervisors?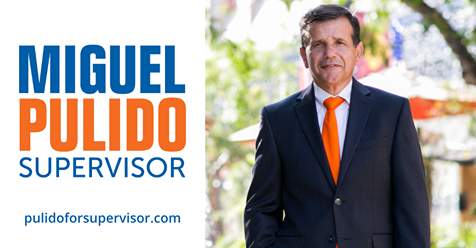 Paid for by Miguel A. Pulido for Supervisor 2020 (ID #1422663)
Well yes, I agree that violence is not going to help the mess in Anaheim but make no mistake about it, if the shoe were on the other foot we would today have mobs of white people freaking out in Anaheim.
Advertisement
Is your employer a mess? Call Sasooness.
In the state of California for every 5 hours worked an employee must get a 30 minute, uninterrupted lunch break. For every 3 hours worked an employee must get an uninterrupted 10-minute rest break. Working over 8 hours in a day or 40 hours in a week is due overtime. Don't let your employer screw you! Give us a call at 323 746-8099.
En el estado de California por cada 5 horas de trabajo su patrón le debe permitir tener un receso de media hora sin interrupciones. Si trabaja más de 8 horas en un día o más de 40 horas de trabajo en una semana su patrón le debe pagar tiempo y medio. No deje que su patrón abuse de su trabajo. No importa que no tenga papeles. Usted tiene derechos. Llamenos al 323 746-8099.
Click here to read the rest of this post.